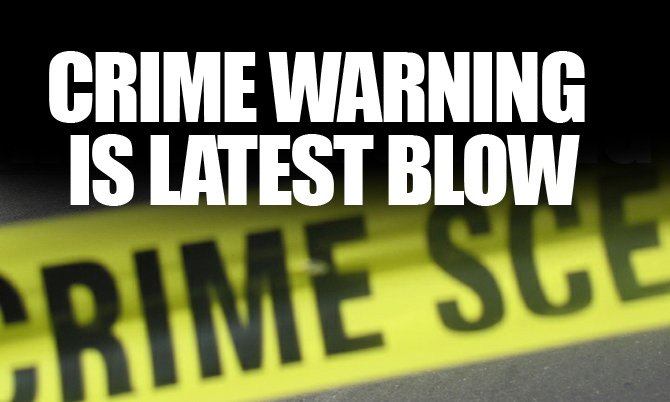 By TANEKA THOMPSON
Tribune News Editor
A SECOND report in a month by an international agency has warned that "rising murder rates", specifically recent killings of tourists, in The Bahamas could affect the country's business environment.
"If the trend continues unabated, or if there were to be particularly high profile incidents that gained coverage in foreign press, the attractiveness of The Bahamas as a tourist destination could deteriorate, threatening the islands' medium-term growth outlook," the June 2014 report in The Latin America Monitor said.
"The Bahamas has seen a rise in murder rates in recent years and several high profile killings of foreign tourists in recent months, trends that present downside risks to the country's medium-term growth prospects due to its heavy reliance on the tourism industry as a driver of economic activity."
The report - entitled Business Environment Analysis, Rising Murder Rate Poses Risk To Tourism Sector - also highlighted that there have been "well-publicised armed robberies and murders of both UK and US citizens in recent months."
"Compounding this rise in homicides is that The Bahamas has seen its murder rate increase relative to other Caribbean islands," the report continued.
The Latin America Monitor is a monthly newsletter that gives systematic country-by-country coverage for the region, with essential news, analysis and forecasts, its website says. Its aim is to help businesses plan investment strategies, adjust existing strategies, plan for growth and development and identify potential risks and opportunities for your business, according to its website.
The report comes a few weeks after the United States warned about crime levels in the country. Last month, the US Department of State's annual Crime and Safety Report again cautioned Americans about the level of criminal activity against locals and tourists in this country.
The 2014 report warns that despite "formidable anti-crime initiatives" enacted by the Royal Bahamas Police Force (RBPF) last year there was a significant increase in violent crimes in locations frequented by American tourists in 2013.
"While there has been a slight reduction in 2013 in some crime categories as reported by the Royal Bahamas Police Force (RBPF), violent crime remains above the 2012 level," the US report said.
"Armed robberies, property theft, purse snatching and general theft of personal property remain the most common crimes perpetrated against tourists. Many criminals carry firearms, machetes or knives. Unless provoked, criminals engaged in property crimes do not generally engage in gratuitous violence.
"There have been several reported armed robberies using a knife where the assailant assaulted the victim after the victim fought back and resisted. Many of these armed robberies were snatch-and-grabs involving purses, jewellery and gold necklaces."
Last week Minister of National Security Dr Bernard Nottage told The Tribune that despite a recent spate of murders and violent crime throughout the country, crime is "trending downward" specifically in New Providence and within areas that have challenged authorities.
Dr Nottage said saturation patrols, which are a cornerstone of the RBPF crime fighting strategy, continue to have a substantial impact on the frequency of illegal activities.
"Crime is trending downwards as we have continued to say even though people have challenged that because they are concerned about the number of murders but overall crime is trending downwards and in New Providence," he told The Tribune on Thursday. "That is in most categories.
"Saturation is a cornerstone of our programme. We find that as the number of vehicles have increased the people in various communities have acknowledged that they feel safer. Because of it I think the presence is having a very positive impact."
Dr Nottage could not provide recent crime statistics yesterday but assured The Tribune that the information had been requested from the relevant authorities and would be presented during his contribution to the 2014/2015 budget debate.
The victim of the country's latest killing was a man who was murdered by someone he knew following a domestic dispute at a Tall Pines residence on Saturday, police said.
The incident pushed the murder count to 61 for the year, according to The Tribune's records.