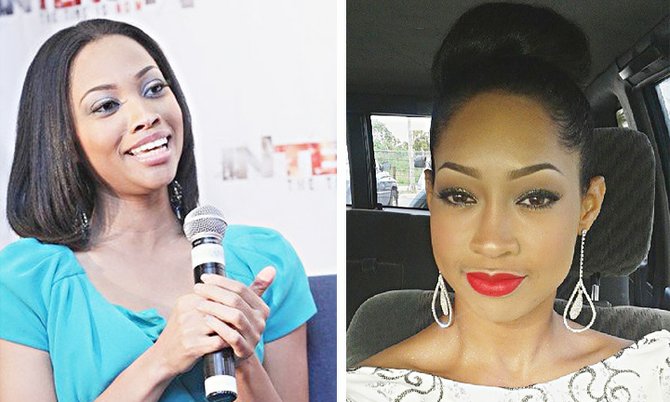 By ALESHA CADET
Tribune Features Reporter
acadet@tribunemedia.net
FOR THE third time around, the ladies of the Pure Purpose Network are aiming to inspire change for the better for Bahamian women with their highly anticipated conference.
The conference to be held this Thursday through Saturday in the Flamingo Cay conference room at Atlantis' Beach Towers, will be presented under the theme "Matters of the Heart".
The sessions will be held nightly at 7.30pm.
Pure Purpose Network is a faith-based network, comprised of Christian women, communities, organisations, ministries, and religious groups, united in serving Christ.
Hosted by Simone Gibson of Pure Purpose Network, the conference will feature international speakers Tera Carissa Hodges and Kimberly Jones-Pothier, as well as local speakers Sarsha Taylor and Fanchon Braynen.
In an interview with Tribune Woman, Ms Gibson said the event is about inspiring change, "plain and simple".
"I know what change for the better looks and feels like and I want women to experience it too. A change in behaviour begins with change in the heart," said Ms Gibson.
Inspired by the realities that she comes across on a daily basis, Ms Gibson came up the idea of "Matters of the Heart".
Witnessing the countless number people who are broken, torn and desperate for an outlet that inspires change, she said, made it clear to her that an event such as this week's conference was necessary for the country.
"Change is such a difficult thing because it requires you to search the depths of your heart. Our hearts are where happy moments are as well as the tragic ones, too. It all begins and ends with the heart, so I decided to address those matters that most individuals are struggling with and help them begin the healing process," she said.
On Saturday, Ms Gibson said patrons can look forward to an amazing Girl Talk session planned for women only, where they will bond, connect and chat about everything under the sun.
The Pure Purpose Network also has food, drinks and makeup sessions planned for the nightly sessions.
In regards to the speakers, Ms Gibson said each year they seek to connect the women of the Bahamas with local and international speakers who are dedicated to Christ and changing lives. She said this year's line-up are all powerful, dynamic, inspiring women and their ministries are all unique, serving the purpose of loving people back to life.
The topics for the weekend include: "A Woman After God's Heart", which focuses on the healing process that begins with God, and "There Is Hope For Me In My Mess", a session to encourage guests to no see life's difficulties as the end. "It encourages them that those storms produce strength and every flower has to go through dirt in order to bloom, don't despise your mess," Ms Gibson said. Another session, "Still Standing", will aim to teach women that through every incident of hurt, pain, rejection, and loss they must continue to stand.
"There is a quote by O W Holmes, Jr that I love, which says, 'A mind that is stretched by a new experience can never go back to its old dimensions.' I'm looking forward to the new experience people will receive that will push them into change," Ms Gibson said. "We all have our own stories, we all have suffered, we all are a little broken and shattered inside. No matter what, keep holding on because storms don't last forever."
With much more planned for the months to come, Ms Gibson said the Pure Purpose Network's "Girl Talk" event will be consistent all year long and they are looking forward to a retreat, a table talk about love and relationships with both men and women.
For more information on "Matters of the Heart" contact 455 5939 or purepurposenetwork@gmail.com