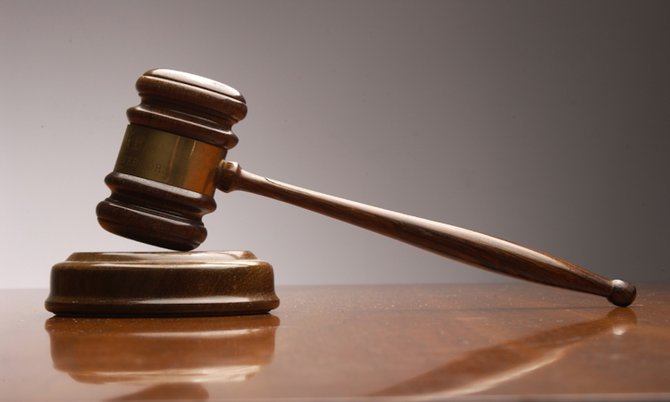 By DENISE MAYCOCK
Tribune Freeport Reporter
dmaycock@tribunemedia.net
TWO men convicted of stealing in the Freeport Magistrate's Court were ordered to compensate the complainant and to donate money to a local charity.
Michael Cox, 24, and Julian Williams, 25, appeared before Magistrate Charlton Smith in Court Two on Tuesday. Both pleaded guilty to one count of stealing from a vehicle.
According to the particulars, sometime between 11.30pm on August 7 and 2.15am on August 8, the men stole a black wallet containing cash from a silver Nissan.
Magistrate Smith asked Williams to explain his reason for stealing the wallet and asked whether he was employed. He said that he does landscaping work and is a barber.
"It was foolish of me at the time," he said. "If you have a reputation as a thief who is going to hire you to clean their yard?" the magistrate asked.
Cox said he was a truck driver for a local trucking company.
"What have you learned from this experience?" Mr Smith asked. "Not to touch things if it does not belong to you," he replied.
Before passing the sentence, Magistrate Smith advised the men to resist temptation and to make better choices. He said there are other young men their age who are making a difference in society.
Magistrate Smith told the men to apologise to the complainant. He also ordered each man to compensate the woman with $100. He said the money must be paid to the court by today. He also ordered them to donate $50 each to the local Red Cross. He said they must produce a receipt of the donation to the court today.
The men were also ordered to be on good behaviour for six months. In default, they will have to pay a $500 fine and spend three months in prison.
Magistrate Smith said the men must return to court on December 16 for an assessment. He made them sign a bond with the court stating that they understand the order and will abide by it. The men are also expected to appear in court on a second stealing matter on July 29.