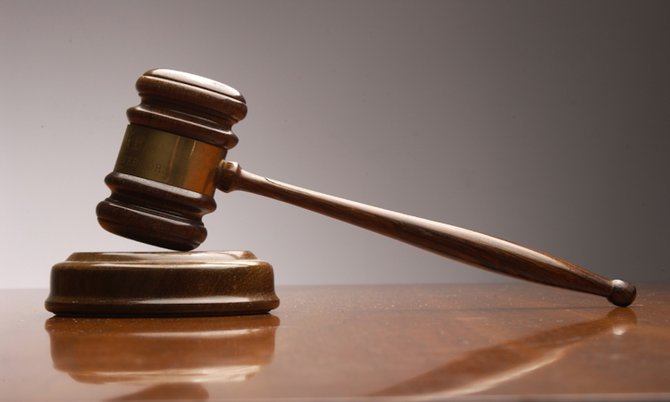 By LAMECH JOHNSON
Tribune Staff Reporter
ljohnson@tribunemedia.net
A MAN who said his reason for dealing drugs was to put food on his table cried in Magistrates Court after being sentenced to five years imprisonment for possessing $7,000 worth of marijuana.
Jerome Bain, 33, of Palm Beach Street did not get the leniency he asked for from court number eight Magistrate Andrew Forbes yesterday when the magistrate considered the law's mandatory minimum of four years on possession of dangerous drugs with intent to supply and the fact that in 2000 and 2003, Bain had served time and was fined for drug possession charges.
Bain had been arraigned along with others but the charges against them were withdrawn by police prosecutor ASP Ercell Dorsett after Bain owned up to the criminal offence.
Around 5pm on February 28, Drug Enforcement Unit (DEU) officers acted on a tip that led them to discovering seven pounds of marijuana at a Palm Beach Street with a street value of $7,000.
Bain pleaded guilty to the charge and acknowledged that the drugs were his.
Regarding the person charged with him, he said "they didn't have no knowledge of it, they were my drugs."
The prosecutor then withdrew the charges against the remaining three co-accused.
The magistrate then addressed Bain's statement to police where he told them why he had the drugs.
"You attempted to sell the drugs to get money to put food on the table, correct?" Magistrate Forbes asked. Bain said, "yes sir."
He also confirmed that he had paid $1,300 for the seven pounds of marijuana that was seized.
The magistrate then asked "the $1,300 to buy the drugs? Wouldn't that be sufficient money to put food on the table?"
Bain answered that he needed to also "make a profit."
Magistrate Forbes then checked his antecedents, which confirmed that he'd served five months in 2000 for drug possession and fined $1,500 in 2003 for the same charge he presently faced.
"On those occasions were you trying to put food on the table too?" the magistrate asked, further probing what possessed him to find himself before the courts on a third occasion for the same charge.
"I was looking for a job and I did not get one" Bain said.
When the magistrate asked Bain if he was aware that Parliament, in 2011, removed the magistrate court's discretion to impose sentences less than four years, Bain said "no sir."
"There's no discretion. The reason they impose mandatory sentences is to deal with persons like yourselves engaged in the sale and distribution of illicit drugs" he concluded before formally convicting and sentencing Bain to five years at Her Majesty's Prison.
Sniffling could be heard from Bain who exclaimed disbelief at the punishment.
"You were already aware on those previous occasions that if you were to appear before another court on similar offences you would serve a long time" the magistrate said in response to Bain.
"You're fortunate that I did not sentence you to the higher end of the scale. I could've given you seven years" he concluded.
"Five...I could live with that boss" he said before sitting on a bench and wiping his flowing tears with his shirt.
The teary-eyed convict was then led away to a holding cell to await transport to Her Majesty's Prison.