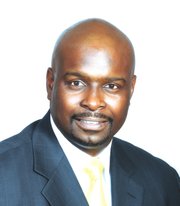 By KHRISNA VIRGIL
Tribune Staff Reporter
kvirgil@tribunemedia.net
THE FNM yesterday criticised the government for claims that the previous Ingraham administration had illegally constructed low-cost homes between 2010 and 2012.
In Parliament on Thursday, Housing Minister Kenred Dorsett revealed that 300 conveyances and mortgage letters, issued prior to his term in office, would have to be reissued.
Mr Dorsett said people who received the letters should visit the Minister as the housing assignments were in lots that were not granted prior subdivision approval, a contravention of the Planning and Subdivision Act.
However, according to FNM Deputy Chairman Brensil Rolle, Mr Dorsett's announcement was a "lame and feeble" attempt to distract Bahamians from the Ministry of Housing's poor performance 22 months into a new government. He criticised the Minister's failure to put persons in houses that were left completed by the FNM.
"The Minister's inability to put people in houses already completed is a testament to his incompetence and neglect which is constantly on display daily," Mr Rolle said. "Perhaps, the Minister's time could have been better spent if he had focused on completing the sub divisions he met under construction for the Bahamian people. But he selected to abandon them, creating more pain and frustration for Bahamians who were already paying the government for these homes.
"Instead of focusing his attention on building homes the minister has continued to find excuses and attribute blame to the FNM. He continues to announce that he cannot build because the previous government built houses on land not approved for subdivisions.
"He is clearly reckless in this assertion. He must know that homes were built on land owned by the government. Secondly, he should know that all subdivisions are coordinated by the relevant government agencies and every subdivision design is approved by the Subdivision Section of the Ministry of works."
The FNM is concluding, Mr Rolle said, that the allegations were a political attempt to discredit the hard work of public officers who were responsible for performing the ground work for the construction of subdivisions.
"We, therefore, soundly condemn the Minister for his continued abuse of public officers.
"The Minister is obligated to be honest and truthful to the Bahamian people. He should be aware, as we are, about the numerous times he spoke to Bahamians about the status of housing. He assured home owners that they would be in their homes before Christmas 2012.
"Today, however, this promise has not been fulfilled. Homes in Pride Estate, Fire Trail, Sunset and Abaco are still vacant and abandoned 16 months after he made that commitment," Mr Rolle said.