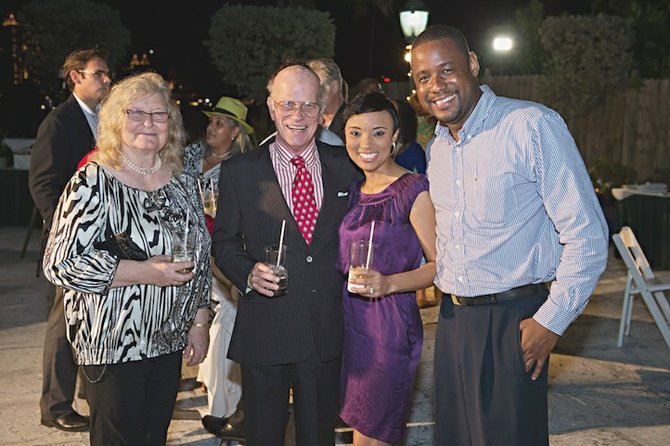 THE Bahamas National Trust and the National Audubon Society are joining forces to focus on improving bird habitats.
The trust recently hosted a reception, at which both groups signed a memorandum of understanding to foramlise the collaboration.
The goal is to improved the conservation of bird habitats and key species within the national park system and across The Bahamas.
Audubon is a non-profit organisation dedicated to environmental conservation with a special focus on birds.

"Audubon has been dedicated to conservation effort in the Bahamas for more than a century," said David Yarnold, president and CEO of Audubon.

"Audubon has helped to establish the Wild Bird Protection Act, protected the dwindling flamingo population in the 1950s - which saved flamingos from near extinction, provided scientific guidance for the establishment of the first ever land and sea park in the Exumas and provided the science for white-crowned pigeons that established hunting bag limits."
This most recent collaboration focuses on the piping plovers - one of North America's most endangered shorebirds.
However, an international census has shown that large numbers of piping plovers spend winter in the Berry Islands, Joulter Cays and on the flats in Central Andros.
The event also celebrated the long relationship between the BNT and Audubon. In attendance were council members and senior staff of the BNT and Audubon, as well as invited guests.
"By signing this understanding tonight, we formalise the deep and long historic relationship between Audubon and ourselves, that goes back five decades," said BNT president Neil McKinney.
"We are very pleased to have signed this MOU with a quality organisation. The depth of their scientific knowledge will only enhance our organisation's skills."
Eric Carey, BNT's executive director, said: "Our partnership will focus on strategic points of interest that we will work together to achieve for the next five years. This is a great day for the birds in The Bahamas, as we look to preserve and protect them and our mutual beautiful home!"