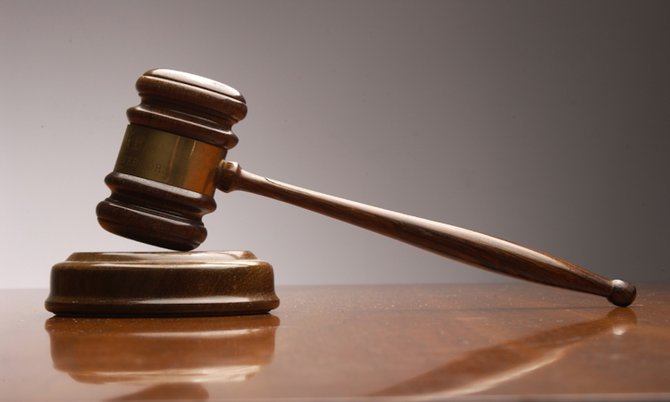 By LAMECH JOHNSON
Tribune Staff Reporter
ljohnson@tribunemedia.net
A MAN, confident of the chances of his appeal, refused the Appeal Court's offer to appoint a lawyer to represent him as he contests his 21-year prison sentence for manslaughter.
Adrian Robinson, 47, of Long Island, told Justices Christopher Blackman, Abdulai Conteh and Neville Adderley yesterday that he was prepared to represent himself as he challenges his punishment for the July 12, 2010, death of taxi driver Veronica Knowles.
The judges had offered to appoint a lawyer at the public's expense.
However, Robinson said he did not want the assistance and would represent himself, feeling that he had a good chance to succeed. He said the Court of Appeal was a fair court. 
The appellant was asked again if he was certain that he wanted to take this course of action. He repeated that he would represent himself.
Robinson stood trial last February in connection with the death of the 66-year-old Long Island woman.
Robinson initially faced three charges – murder, armed robbery and stealing.
The jury returned a unanimous not guilty verdict with respect to those charges. However, they found him guilty of the lesser charge of manslaughter.
During the trial, Robinson denied the confession statement that the Crown produced, but did admit that he choked Ms Knowles.
He said Ms Knowles, with whom he had sexual relations and for whom he worked, died suddenly when they were together at The Crossing on the day in question.
He said he put her body about 11 feet off the road in bushes before driving her taxi back to her home. He denied taking money from a compartment in the vehicle. His sentencing was deferred to March 4.
On the adjourned date, Justice Bernard Turner sentenced Robinson to 21 years at Her Majesty's Prison, although he faced up to 35 years in prison on the charge.
Robinson had asked the judge for leniency in sentencing him, stating that although he was charged with murder, the jury had convicted him of manslaughter only because he had not taken Veronica Knowles to a physician.
However, Justice Turner said his actions on that day of leaving Ms Knowles exposed on a dirt road, taking her car away and not notifying anyone of her whereabouts could not be ignored.
The judge commented that despite Robinson's "keen intelligence" the fact that he continued to have brushes with the law after serving 10 of 15 years for two armed robberies, meant that society needed to be protected from him.
The judge imposed a 21-year sentence and granted Robinson restitution of the $1,330 taken from him, which police claimed was a part of an armed robbery.
Robinson's next hearing before the Court of Appeal is May 22.