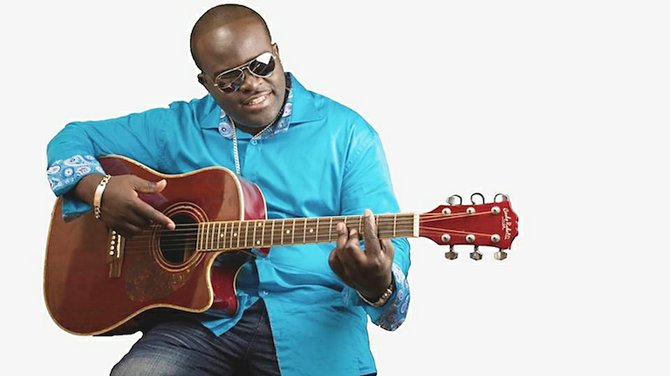 By LESH
Tribune Features Reporter
acadet@tribunemedia.net
LOCAL musician Smokie is excited for the upcoming release of his new single, entitled "Hey Mr DJ".
The official release of the single will take place on March 29, with a music video to follow.
As a full-time musician, Smokie said he believes there is a market out there for local artists, and his music will soon reach the world at large.
"Back in 1998, I began my music career after attending a concert here in Nassau by international rap star DMX, and from that night I knew that music was my calling," said Smokie.
He said at the age of 12 he joined a marching band and learned how to play the drums and trumpet.
However, it was not until 2012 that he decided to take singing more seriously.
"In mid-2013 I released my first single called 'No 2morrow', and a few months later I released another song called 'My Life.'
In November of that same year I also released a song entitled 'Your Love' with a music video. Now I am releasing 'Hey Mr DJ'," he told In Ya Ear. 
Smokie said the new song deals with his views on the music industry today.
"It is like music has no meaning anymore. Most artists today sing about fantasy and not reality, they sing about big houses and fancy cars when people really need help with their problems. I came up with the name 'Hey Mr DJ' by really asking deejays to play songs that have more meaning," he said.
Smokie said the music video shoot for the song will take place in 'Smokie's Yard' in Gambier Village from 5pm until. He encouraged Bahamians to attend and be a part of the video.
"I am now in preparations to travel to various islands and international shows as well; in New York City, Chicago and Atlanta. Also, I am preparing a five-single release some time this year. I am also pursuing a feature with international artist Jah cure at this time, and early next year I will be having a full-length album release party," he said.