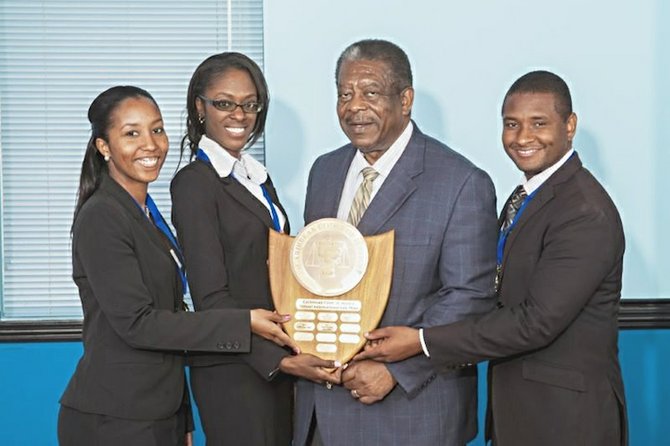 A BAHAMIAN law school has earned victory in a Caribbean contest.
The Eugene Dupuch Law School has won the sixth annual Caribbean Court of Justice (CCJ) International Law Moot Competition, the third time it has won the contest.
The competition was held in Port of Spain, Trinidad, on Saturday, with the school seeing off teams from the West Indies, Trinidad & Tobago and Jamaica.
The contest started in 2009, with the aim of encouraging budding attorneys to become familiar with the Revised Treaty of Chaguaramas, and other areas of International Law.
This year dealt with the timely issue of the right to freedom of movement as it relates to the Caribbean Single Market Economy (CSME). Advocates examined whether economic citizens are entitled to the same rights under the Revised Treaty of Chaguaramas as natural citizens. Arguments were presented before a panel of CCJ judges.
The winning team was comprised of Alexandria Mackey, David Cash and Kristina Wallace-Whitfield. The school first won the competition in 2010 and again in 2011.
The team from the University of the West Indies Cave Hill was awarded a special prize of best team from an academic institution.