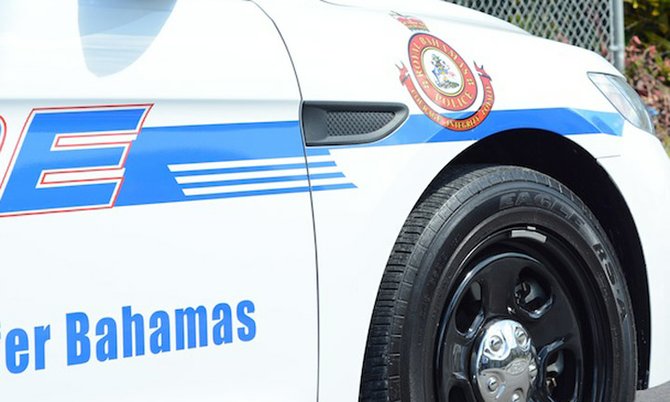 By KHRISNA VIRGIL
Tribune Staff Reporter
kvirgil@tribunemedia.net
TERROR struck a quiet community off East Street South over the weekend when a man was shot multiple times and died in one of two separate fatal shooting incidents.
The victim was sitting inside a vehicle with three other passengers at the time of the shooting.
While authorities said they are continuing to investigate both murders, along with two additional shootings, Superintendent Stephen Dean yesterday told The Tribune that they were following significant leads in each of the cases.
According to a neighbour, who described surroundings at Pearson Way, off East Street as "quaint" she and her family were forced to hit the floor and remain there until gunfire stopped. The incident happened around 11pm on Saturday, police said.
When all seemed safe, a woman who heard the shots said she and her family were shocked to learn of the tragic ending of a young man whose body was riddled with bullets. The Tribune understands that the victim was a member of the Fire and Theft gang.
There were three other people in the car with him, a man and a woman, who were injured. They are listed as critical in hospital. The fourth person, a woman, escaped without injury.
"My family and I were just watching TV," said a resident in the area "when all of a sudden we heard bam, bam, bam, we dropped to the ground. When we didn't hear anymore gunshots and thought it was safe, I went outside.
"The guy who died and the other three, weren't from this area. They were from Nassau Village. It's just terrifying to know that violence can follow people wherever they go, outside of their communities. These are serious times, we have to be careful."
Police confirmed that the victims were attacked by two gunmen just after they pulled up to a residence. The culprits fled on foot.
In another incident, a man was killed as he sat in his Nissan Sunny outside of a home at East Storr Court, Yellow Elder Gardens. Police said that at around 1:30am on Sunday, a suspect armed with a shotgun approached the vehicle. He shot the victim in his face and side and fled the scene on foot. The victim was pronounced dead at the scene.
Superintendent Dean was not able to say whether any of the incidents were connected or the result of retaliation. Neither could he confirm the identities of either of the deceased victims.
Two other shootings took place and have left the victims in serious condition in hospital.
Police said a man was shot in front of his Mahogany Street home in
Pinewood Gardens at 1pm on Saturday. The victim, officials said, was cleaning his vehicle when the occupants of a red car drove up and opened fire. He was shot in the chest and taken to hospital,
In another incident police said they were notified at 1am on Sunday that a man had been taken to hospital in a private vehicle with gunshot wounds. When police arrived, the victim confirmed that he had been shot in his left side while he was in St James Road. He is listed in serious condition.
Superintendent Dean has urged members of the public to come forward with any information they might have.
No matter how small or insignificant the tip might seem, the police want to hear about it. They can be called anonymously at 919 or Crime Stoppers at 328-TIPS (8477) New Providence, or 1-242-300-8476, Family Islands.