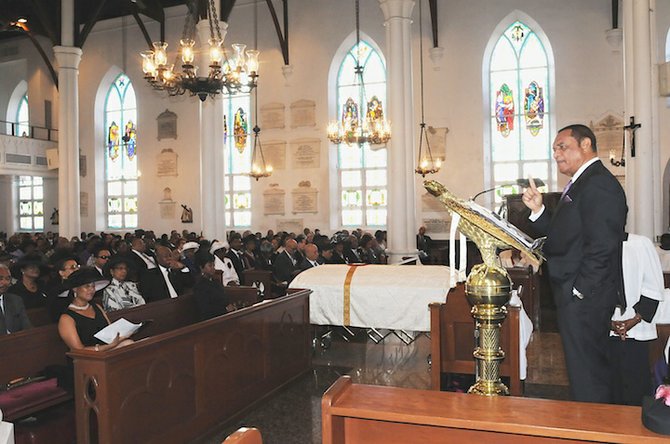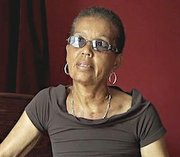 BETTY Knowles, the former manager of the Dundas Centre for the Performing Arts for the past 25 years, was laid to rest at Woodlawn Gardens on Saturday morning.
She was 65 years old.
Her funeral service was held at Christ Church Cathedral. The entire artistic community turned out to the service to pay their respects.
Prime Minister Perry Christie was in attendance with his wife Bernadette, along with Minister of Tourism Obie Wilchcombe, Attorney General Allyson Maynard-Gibson, and Minister of State for Transport and Aviation Hope Strachan. Dame Marguerite Pindling, who has been a patron of the arts, was also present.
The Catholic Archdiocese was represented by Monsignor Preston Moss. The National Youth Choir conducted by Dexter Fernander performed at the service, along with the Dicey Doh singers, and the Cathedral choir.
Prime Minister Christie gave a moving tribute to Ms Knowles with whom he has shared a lifetime friendship having grown up together in the Valley.
Ms Knowles is survived by her sister, Bernadette "Bunny" Saunders.