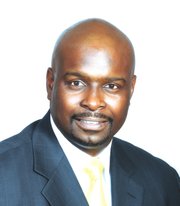 By KHRISNA VIRGIL
Tribune Staff Reporter
kvirgil@tribunemedia.net
THE Christie administration's push to bring changes to the Derelict Motor Vehicles Disposal Bill will see harsher fines and penalties enforced on law breakers.
According to Environment and Housing Minister Kenred Dorsett, the proliferation of derelict cars throughout the Bahamas, particularly New Providence, has led officials to consider increasing removal fines from $80 to $500. An additional $80 per day will be charged for as long as the offence continues, Mr Dorsett said.
If the amendments are passed by Parliament, the Director in the Ministry of Environment will have the power to serve notice for the removal of all abandoned vehicles.
Mr Dorsett also announced in the House of Assembly yesterday the relocation of the government's official derelict vehicle site from Marshall Road, behind the Anatol Rodgers high school, to a tract of land identified near the Harrold Road landfill.
As it stands, the Minister told Parliamentarians that Urban Renewal has identified approximately 2,500 derelict vehicles in inner city communities and DEHS staff have advised that more than 5,000 derelict cars have been sighted throughout the island of New Providence.
"These cars don't just appear out of nowhere," Mr Dorsett said. "It is disappointing to say, but they are the possessions of citizens of this country who for whatever reason have shirked their responsibility to see to the proper disposal of unusable vehicles.
"But with the proliferation of derelict vehicles on the islands of the Bahamas, I ask the question, has the time come for us to limit the number of cars per household or family? Can we consider such a measure, without first ensuring that an effective, safe and reliable public transportation solution is advanced?
"These derelict vehicles also provide a major challenge to the Vector Control Unit of the Department of Environmental Health Services as they are also a breeding ground for rodents, mosquitoes and other pests. Not to mention that these cars can act as a place where criminals can hide illegal firearms or drugs.
"It must be known that the government will not tolerate any further growth in the number of derelict and/or abandoned vehicles."
The existing Act makes provision for a vehicle to remain at the vehicle-pound for a period of 28 days. The new amendment proposes that derelict and abandoned vehicles be held for 10 days.
For abandoned vehicles that have a valid current licence under the Road Traffic Act, the Director of DEHS, during the 10-day period, shall post on the Government website, or at DEHS and advertise in at least two newspapers the intention to dispose of the vehicle if it is not claimed and removed within the period specified.