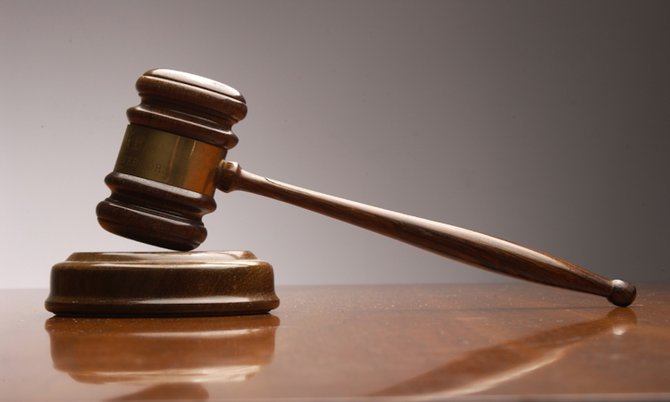 By RASHAD ROLLE
Tribune Staff Reporter
rrolle@tribunemedia.net
A 55-year-old woman broke down in tears in the Coroner's Court yesterday as she recounted for a jury of five the moment she learned her eldest son had died.
Barbara Bastian, 55, was the fourth witness called as an inquest into the death of a man in Bimini during a drug bust in 2011 began.
On May 27, 2011, Anthony Gibson, 36, was reportedly aboard a vessel off South Bimini when he fell into the water as police approached one of the vessels that he was near.
He was fatally injured by one of the vessel's propellers during the accident in an area off South Bimini.
Mrs Bastian said the last time she saw her son was on May 22, 2011 after she arrived home from church.
She said that on the morning of May 27, 2011, she heard about someone being shot in Bimini during a police drug bust, but it was only when her second oldest son told her who was shot that she learned about her eldest son's fate. Breaking down in tears, she told the court: "I said he dead? He said 'yes'."

She said she went to the hospital but the officers and staff there refused to inform her about her son's condition.
She said she later went to the morgue with about 60 other people, including her husband, sister and children, where together they identified her son.
She told the court she had had a dream weeks before the incident in which police had killed her son in Bimini.
"I have a dream and my dreams don't go in vain," she said.
Coroner Jeanine Weech-Gomez told the jury that they must address five issues: that someone has died, the identity of that person, when and where the death took place, the cause of death and the circumstances of the death.
The prosecution's first witness, Bruce Chisholm, of East Street South Police Station, told the court that on the date in question he was a scene officer at another station. He testified that after receiving information and instructions, he went to the Rand Morgue where a doctor showed him a man's lifeless body.
"I took facial photographs and wounds of the deceased body," he testified before distributing around the courtroom nine albums containing several photos of the deceased's body in the morgue.
After questioning, Mr Chisholm explained that the photos are normally taken during an autopsy at the request of a pathologist. He added that he observed the autopsy and that the organs of the deceased were still on the table when he left the pathologist's office.
Reserve Corporal Alphonzo Albury was also called to the witness stand. While there he noted that on the day in question he was attached to a Bimini police station.
He said after being given certain information about a large vessel from Cat Cay that was suspected of travelling to South Bimini with dangerous drugs, he and another officer he identified as Officer Moss went to the area where the vessel was reportedly located.
While searching for the vessel in that area, he said he and his partner "suddenly observed a group of men," one in the water and several more in a vessel.
He said he saw two vessels, one 40ft the other 21 feet. He added that he was not sure how many people were on the vessels, but suggested it may have been eight or nine men in total.
He testified that he saw a man in the larger vessel pull out a weapon.
In fear of his life, he said he discharged five rounds and that some of the suspects subsequently jumped overboard and swam to the nearby canal while the 40ft boat sped off.
He said Officer Moss did not have a weapon and therefore fired no shots.
He said after firing his shots, he saw an apparently lifeless black man floating face down in the water.
He said he also saw bails with substances that appeared to be dangerous drugs.
Albury said he never knew Gibson.
He added that he didn't recall seeing blood in the water and that he couldn't say if blood was there or not.
He denied the suggestion that he shot Gibson.
Charles Greenslade, a Sergeant at the Wulff Road police station, was the third witness called yesterday. He said on the morning in question he was employed at the Central Detective Unit (CDU) when he left New Providence for Bimini with several others. He said as lead investigator, he interviewed the owner of the 21ft boat. He said the owner told him he received a panicked call from his son that morning who quickly hung up the phone on him after telling him that he "messed up." He said he interviewed a total of six people as part of his investigations. He said he never received information that officers Moss and Albury were friends with Gibson or that there was more than 23 bails of drugs found at the scene of the drug bust. He also said the information he received indicated that both officers had fired shots.
For her part, Mrs Bastian told the court that Officer Moss was a friend of her son.
None of the witnesses could say if anyone was ever charged on manslaughter or drug related charges.