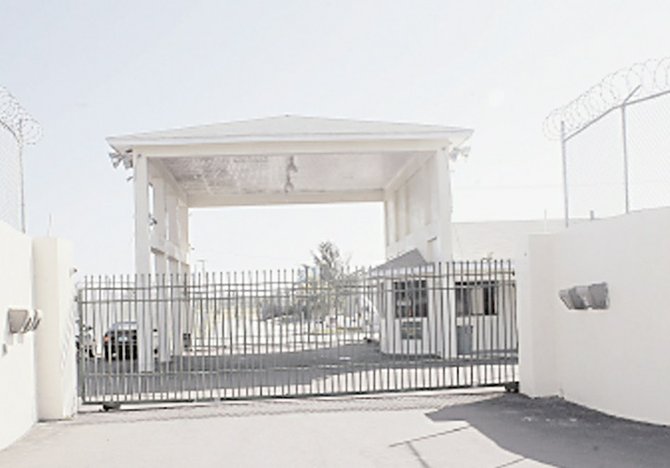 NEARLY half of the prison officers at Fox Hill did not report for duty yesterday as they continue to demand action from the government over the unsanitary state of the prison and the resulting health implications.
Speaking to The Tribune yesterday, Prison Staff Association (PSA) President Sergeant Gregory Archer said the officers are demanding that the prison be shut down so that a massive clean-up can be done as a matter of priority.
"Officers are escorting inmates to court and then discovering that the inmates have tuberculosis (TB). We need the facility to be cleaned up and we insist that it can be done by the staff and the inmates without the assistance of an outside contractor," he said.
"We have the manpower and the inmates. The officers can do their jobs, but they are tired of working in such an unhealthy environment."
Sergeant Scott Williams, vice president of the PSA, said that whenever they speak with anyone from the government they are told that "budgetary constraints" are to blame as to why nothing can be done at the facility.
However, noting the planned $20 million budgeted for the new National Security building on JFK, Mr Williams said it is clear the government simply does not want to find the money to take care of the workers or the inmates at Her Majesty's Prison.
Mr Archer added that this will be his third term in office as head of the PSA and he wants his members to know that they will remain steadfast and refuse to allow their officers to be working in such conditions.
"We have written to every Member of Parliament that needs to be written to from the Prime Minister on down and no one has responded. So it is quite obvious no one is taking us seriously. We have some issues that the Minister of Finance needs to deal with, but no one has gotten back to us as yet. But this sheds light on how they feel about the prison officers," he said.