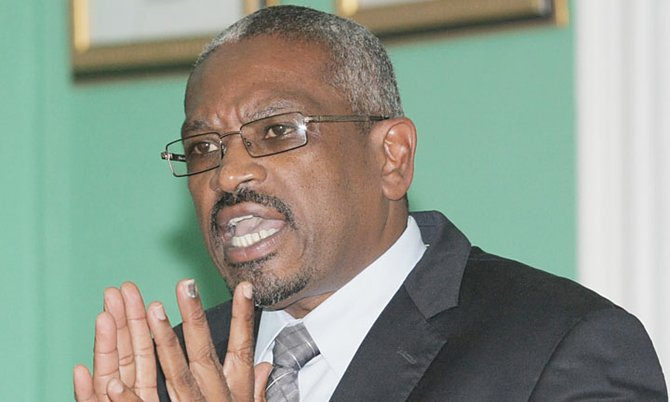 By SANCHESKA BROWN
Tribune Staff Reporter
sbrown@tribunemedia.net
OPPOSITION Leader Dr Hubert Minnis is encouraging all Bahamians to join them in a rally tonight and prove to the "all for me baby politicians" that the country has had enough of their corruption.
Speaking with The Tribune, Dr Minnis said the PLP government is out of control and it is time for the public to stand together and show them "enough is enough".
"Law and order crime, violence, corruption, spending, unemployment, political victimisation, the cost of living and the flagrant abuse of political power are all out of control. They are doing whatever they like and aren't checking for the public.
"At the rally, you will hear the truth about what is happening in our beloved country. We must come together and put a check on these 'all for me baby' politicians before it is too late. We the people have the power that counts, we can make a difference," he said.
"Victimisation is at an all-time high, democracy is dying. We have to remind the people from whence we came. Show them we cannot be victimised and we will not be intimidated. We have to speak out and remind them that we are not going back to a dark time in our past. We have right and we cannot allow the government to trample on it."
The rally begins at 7pm at FNM headquarters on Mackey Street. There are expected to be eight speakers. When asked if the FNM plans to do anything drastic to get the government's attention, Dr Minnis said, "I cannot reveal the FNM's plans at this time, but we will not be silent."