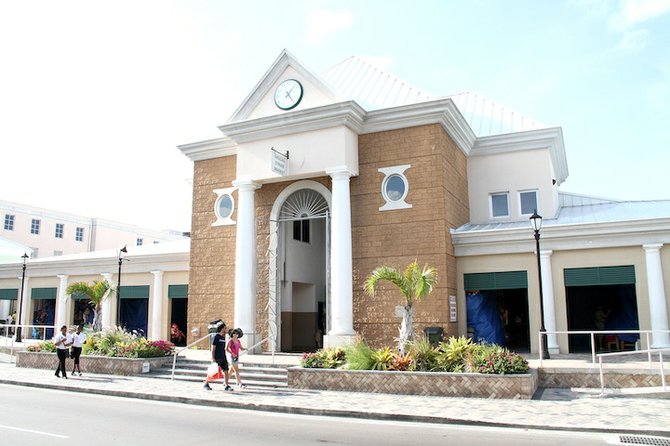 By AVA TURNQUEST
Tribune Staff Reporter
aturnquest@tribunemedia.net
A MAJOR cruise line's policy has prohibited tourists from taking straw craft purchased in Nassau onboard one of its ships for several weeks.
Ministry of Tourism officials are working to resolve a policy "misunderstanding" with Norwegian Cruise Lines that stands to hurt the straw craft industry if it is not resolved in a timely manner.
In an interview with The Tribune, Tourism Minister Obie Wilchcombe said the issue is believed to concern new cruise ship staff over how the company's policy is applied to the Bahamas destination.
Mr Wilchcombe said: "One of the new cruise lines with their new vessel, we understand that someone on the cruise line might have communicated that and we believe it may have to do with a lack of understanding with this destination compared to others. We understand that if that is the message it will hurt the industry."
Janet Johnson, Director of Maritime Tourism, explained that the ban was connected to the regional infestation of red palm mite, an invasive species that has spread through the Caribbean since 2004.
Ms Johnson said: "We have no incidence of red mite here in the Bahamas - about 98 per cent of our straw is cured. We don't sell the Green Palm, which is the one they say has the red mite. The Director General and I have spoken with one of the ships so far about it and they investigated it; it wasn't their policy but we're talking to them all."
She added that ministry officials have also alerted the Florida-Caribbean Cruise Association through its president Michelle Paige.
The ministry launched its investigation in early April, after a letter was reportedly circulated in the Straw Market on precautions for cruise ship visitors.
The Tribune was alerted to the issue two weeks ago by a concerned vendor, who was told by a tourist that they could not purchase straw craft because it would be confiscated by ship officials.
The vendor, who spoke on the condition of anonymity, said: "I was shocked, I thought it was a misunderstanding. The tourist said 'Sorry we can only look because they told us on the ship if we try to bring straw on board it will be confiscated'.
"Surely there has to be a mix-up, this is a straw market. This is a big part of how many of us make a living. How could you have a ban against straw and coming into our port? Plus our straw is cured, so there shouldn't be any agricultural problems."
A press representative from Norwegian Cruise Lines told The Tribune to direct its information request to the cruise lines public relations email on April 30. Since then, there has been no response from the company.
Yesterday, Ms Johnson added: "It's troubling for the vendors because they do good work and they want to be able to sell good work, because you have these incidences in the Caribbean or elsewhere there."
Norwegian Cruise Lines has five ships that cruise to the Bahamas with varying passenger capacity: Breakaway, 3,969; Gem, 2,394; Pearl, 2,394; Sky, 2,004; and Getaway, 3,969.
In February, during a ceremony welcoming the newest cruise ship Getaway to the Nassau Harbour, the additional liner was said to cement a partnership that was formed more than 40 years ago between the company and the Bahamas.
Noting the longstanding relationship, Mr Wilchcombe said he expected the matter to be resolved in a successful and timely manner.