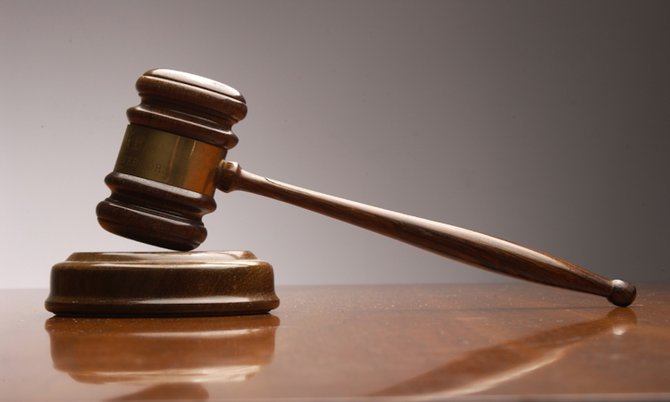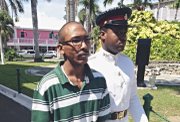 By LAMECH JOHNSON
Tribune Staff Reporter
ljohnson@tribunemedia.net
ANDRE Birbal was sentenced to 28 years in prison yesterday for the two unnatural sexual intercourse charges he was convicted of with an under aged male student.
The 51-year-old former arts and computer design instructor at Eight Mile Rock High School, Grand Bahama, showed no visible reaction when the sentence was imposed.
Trinidadian-born Birbal faced up to 20 years imprisonment on each count as the Crown believed that the seriousness of the offence and psychological damage done to the child, now an adult, warranted the maximum penalty under the law.
Justice Roy Jones, in noting that Birbal had expressed no remorse for the crimes committed, agreed that it was a very serious offence about which the public was increasingly concerned.
However, he also had to balance the fact that Birbal had no previous convictions, had previously a good character based on reports of his contributions to his 20-year tenure in the education system and his help in the community.
In taking into account that Birbal had already served five years on remand concerning the case, Justice Jones sentenced him to 14 years imprisonment on each count, the sentences to run consecutively.
Romona Farquharson-Seymour, court appointed lawyer for Birbal, said: "Certainly the judge appears to have listened to both sides, the defence and also the Crown and he's made his determination. It's certainly towards the higher end of the spectrum because in essence it amounts to about 19 years that he would've been sentenced to and also the terms are consecutive. But as he's indicated, he wished to send a strong warning to the rest of the community and he has done so."
Mrs Farquharson-Seymour also confirmed that Birbal, who still maintains his innocence, has instructed her to appeal both conviction and sentence.
Darell Taylor, who prosecuted the case with Aaron Johnson, said that the sentence was a balanced one in all the circumstances.
"The Crown had applied for more than the 14 years, but we are satisfied that the judge took everything into consideration and we do note that it is consecutive, so it's 14 years for each," she said.
Regarding a possible appeal Mrs Taylor said "once an appeal is filed the Crown has to respond. And the Crown definitely will respond to this one, as we respond to all appeals. But we hope that the Court of Appeal upholds the conviction as a solid one and upholds both conviction and sentence," she concluded.
Birbal was accused initially of six counts of unnatural sexual intercourse with the minor between January 2002 and June 2007. However, four of the six counts were dismissed following legal submissions and Justice Jones directed the jury to acquit Birbal of those four counts on the day of deliberation. On the remaining charges, however, Birbal was unanimously convicted by the nine-member jury.
Birbal's sentence begins from March 18 this year, the date of conviction.