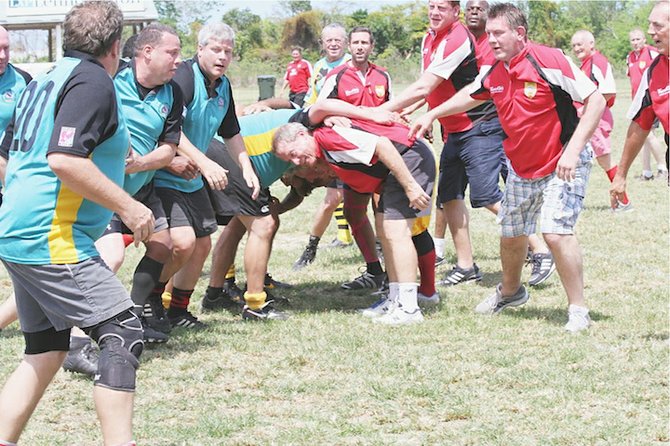 A series of matches showcasing the past, present and future was the theme of the Buccaneers Rugby Club 50th anniversary day at the Winton Field on Saturday.
Kicking off with an under-19 match, part of the team's preparations for the Caribbean age-group championships in Trinidad in July, those enjoying the club's family day were further entertained by the Buccs Golden Oldies taking on the Cracked Conchs and the first XV meeting a Nassau Select side.
The highlight for club members was Mike Neville's cameo appearance in the veterans game. Coming out of retirement to make up the numbers for the Buccs Golden Oldies on the day he lasted the full game and scored a try.
The celebrations were topped off by a dinner at Breezes in the evening at which almost 200 people heard messages of congratulations from past members and toasts from rival Bahamian rugby clubs Baillou, Freeport and Cuckoos. Former England and British Lions threequarter David Duckham, making a welcome return to the Bahamas, entertained the audience with tales from his 1970s playing days.