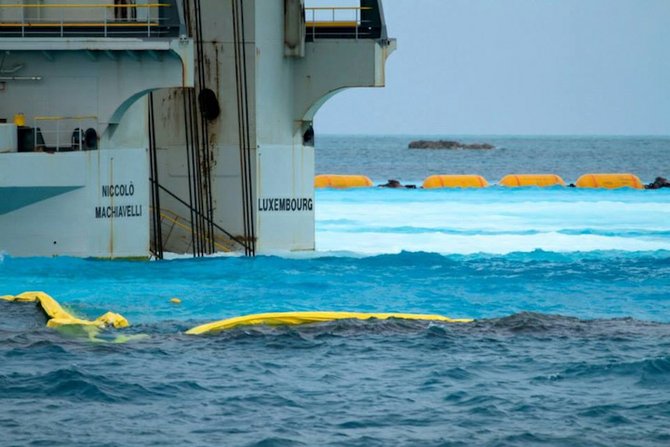 DESPITE frantic last-minute legal efforts by environmentalists to block it, dredging has begun in North Bimini. The Niccolo Machiavelli started operations Thursday as part of Resorts World Bimini's controversial construction of a cruise ship terminal, 1,000-foot pier and man-made island.
Photographs taken at the site show a tail of silt, thrown up by the giant dredger, moving north. Resorts World Bimini announced Thursday that it had "officially commenced with the next phase of construction at the port of its top-flight destination resort."
See Friday's Tribune for the full story.