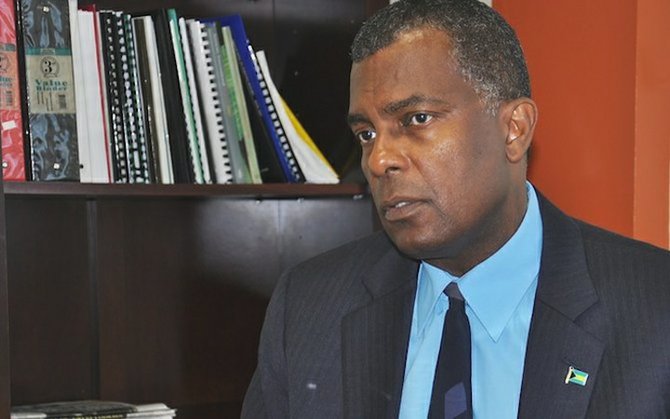 ALLEGATIONS that Cuban detainees were being forcefully repatriated by the Bahamas were described yesterday as "absurd and incorrect" by Fred Mitchell, Minister of Foreign Affairs.
Mr Mitchell was responding to an exchange in the US Senate involving Mario Rubio, from Florida, who made the claims, and Cassandra Butts, the presidential nominee as ambassador to the Bahamas. Mr Rubio said he wanted Ms Butts to work with the Bahamian authorities, who he said disputed some of the assertions, to ensure that refugees from Cuba, Haiti and elsewhere were treated appropriately and humanely. He referred to images which he said if seen would lead people to be concerned about the treatment of refugees.
Last year, allegations were made of abuse of Cuban refugees by Bahamian officers at the Carmichael Road Detention Centre and a disciplinary hearing against five marines, which started late last year, is on hold pending a response from the Cuban authorities.
Mr Mitchell said it was not "appropriate" for him to comment on a matter before a tribunal of the Royal Bahamas Defence Force (RBDF). "That tribunal is charged with determining the truth or otherwise of specific allegations made against defence force officers. The statements made by the government about the specific and general allegations are on the public record and there is no reason to disturb the tenor, tone or content of the previous statements made by the government on these matters."
Mr Mitchell emphasised that the Bahamas "does not condone ill-treatment or abuse of anyone in any of its lock-ups and any generic allegation to that effect would be absurd and incorrect. We work with all international partners on migration and other issues and this would most certainly apply to representatives of the American government."
He said the comments and exchange in the US Senate should be seen in the context of the hearing in which it occurred and taken no further. Ms Butts said that she had heard about some of the allegations and, if confirmed in the post, that it would be one of her priorities to ensure all immigrants are treated humanely.