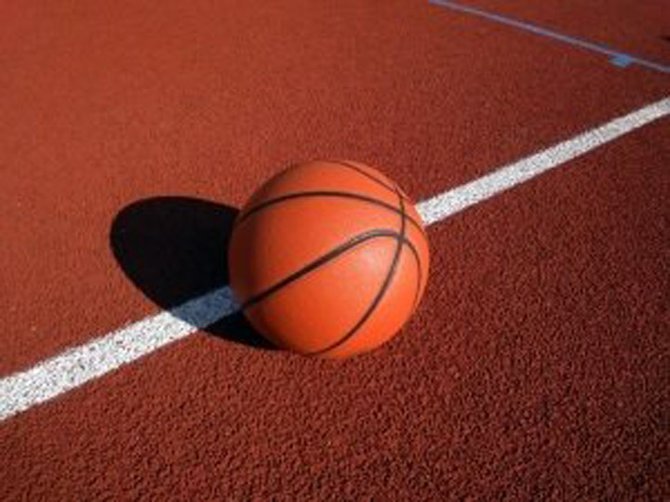 By RENALDO DORSETT
Sports Reporter
rdorsett@tribunemedia.net
THE Bahamas Basketball Federation is on its way to its first competition under a revamped national team programme and its coaching staff.
The women's senior national team completed its first round of tryouts this weekend with Jacksonville University head coach and Grand Bahama native Yolett McPhee-McCuin at the helm.
Approximately 30 hopefuls turned out at the AF Adderley Gymnasium as McPhee-McCuin had her first opportunity to work with prospective members that will represent the Bahamas at the upcoming Caribbean Basketball Confederation (CBC) Championships.
"The first workouts have been tremendous. All you have to do is just give the expectations and if people are serious about competing and representing their country they will do whatever is necessary, so I just challenge them.
"Immediately I let them know that we have an opportunity to represent our country and we should have pride in it and they have taken it seriously," she said. "This was my first time working with the girls and it was an absolute treasure, we definitely have a lot of talent here and they just need structure. That is what my staff intends to do, provide structure."
McPhee-McCuin was assisted by Sharon Storr, Varel Clarke, Jurelle Nairn and strength and conditioning coach, Jimmy Mackey.
Her coaching staff will also include Brittney Ezell, head women's basketball coach of the East Tennessee State Buccaneers.
"We are extremely athletic but we need more skill and conditioning. The thing that makes me excited is the commitment level with them. I let them know this will not be a biased process, if you come out, perform and show commitment you will make the team. If you don't, you won't. I've been surprised at our post players, we have size and we have strength down low and I am excited about that," McPhee-MCuin said.
"Right now the most important thing is for us to get in shape so that we can compete so that when I come and when the girls from the US come we will go ahead and implement a system."
Players ranged from high school players to collegiate student athletes to NPBA veterans. "We did a lot of skill development because I needed to see where they were skill wise. I implemented some offence because I wanted to see how they work as a team and I implemented some defensive schemes. It really gave me a chance to assess the talent, she said.
"It's all about just changing the culture. It's a new programme and anytime there is new leadership the intent is to step in, change the culture and lay out what you expect and have them rise to meet that expectation. For example being on time, taking care of their bodies and so forth and that accountability from the start in the administration. We have to make sure we are all on the same page so the players can respect what we are trying to do."
June 6-9 will feature the second round of tryouts and national team strength and conditioning begins June 10.
National team training camp is set for June 23 to July 7, concluding just before the team leaves for the CBC.
The CBC Championships are slated for July 8-12 at the Multi-Purpose Sports Complex in Tortola, British Virgin Islands.
The CBC Championship is a FIBA-sponsored basketball tournament in which the top-three teams will earn berths in the Centrobasket Championship.
At the Centrobasket, they will compete for spots in the FIBA Americas Championship and eventually the Olympics.
Women's teams at the CBC Championships will include the Bahamas, Barbados, Dominican Republic and US Virgin Islands in Group A while Guyana, Jamaica, St Vincent and the Grenadines and Trinidad and Tobago will make up Group B.
McPhee-McCuin gave her workout squad a fair grade on a 1-10 scale, but noted there is much room for improvement.
"Right now I think we are at a five, because we are not in shape. Hopefully when we go we will be at an eight and when we compete and gel we can finish up at a 10," she said. "I had a lot of pride when I got the head coaching job at Jacksonville, that was history in the making but there is no greater pride than putting on the colours and representing the Bahamas. It's a responsibility that I do not take lightly and I expect us to compete at a high level."