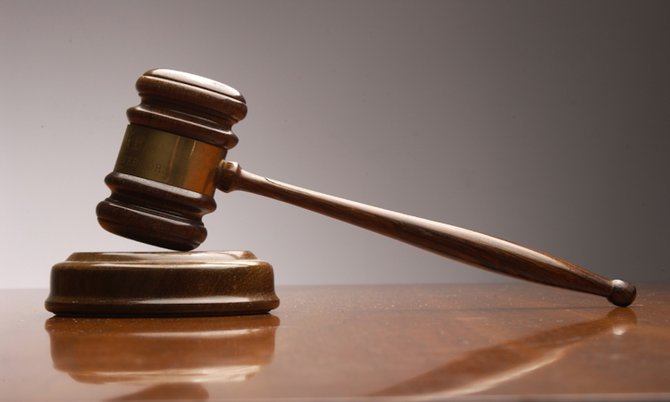 By LAMECH JOHNSON
Tribune Staff Reporter
ljohnson@tribunemedia.net
A WOMAN will spend the next four years in Her Majesty's Prison after she maintained her guilty plea to serious drugs charges yesterday for the smuggling of $50,000 worth of cocaine into the country from Panama in several home appliances.
As she did on Friday, 31-year-old Aniqua Allen of Lincoln Boulevard pleaded guilty to possession of dangerous drugs with intent to supply and importation of dangerous drugs when she re-appeared before Magistrate Andrew Forbes, who sentenced her to four years in prison on the first charge and 18 months on the second.
The offences were committed on May 15, around 12:30pm on Thursday at the Lynden Pindling International Airport.
Officers from the Drug Enforcement Unit (DEU) acted on a tip and conducted a search of several imported home appliances by Allen and found 7lbs of suspected cocaine. She was arrested and taken into custody shortly after getting off a commercial flight from Panama.
Police prosecutor ASP Ercell Dorsett told Magistrate Forbes that the woman told officers, while in custody, that she was approached by a friend who had asked her if she wanted to make some money.
Allen said she was interested in the offer and was informed that she would have to go to Panama and bring back drugs. In return, she would be paid enough money to support herself and her five children.
The woman told officers that she knew what she was doing and that she was transporting drugs back to the Bahamas.
Her lawyer, Ian Cargill, asked the court to be as lenient as possible considering that she had not wasted the court's time and owned up to her responsibility for the offences.
Magistrate Forbes asked the mother if she thought her actions were "a wise thing to do."
"It wasn't a wise thing to do," she replied.
Allen was sentenced to four years imprisonment for possession with intent to supply and 18 months for importation of the cocaine, to run concurrently.
The magistrate ordered that the appliances be seized and the drugs destroyed.