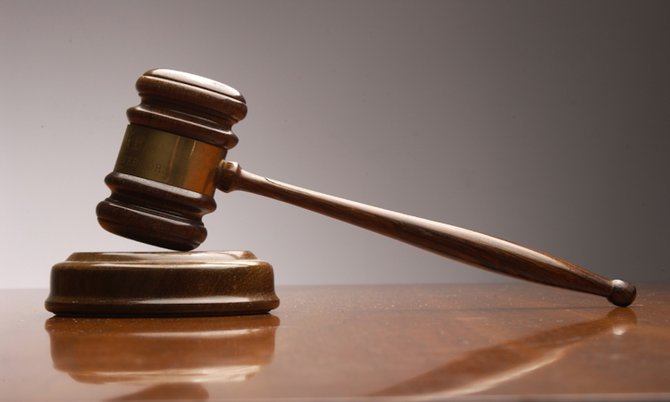 By LAMECH JOHNSON
Tribune Staff Reporter
ljohnson@tribunemedia.net
A MAN must wait 13 weeks before his appeal will be heard to contest his conviction of double attempted murder for a shooting that occurred at a bar on Christmas Day in 2010.
Tavares Mejias, 37, whom a jury found guilty of attempting to kill two of three men after eating "herb cookies" appeared in the Court of Appeal yesterday with his lawyer Ian Cargill.
Mr Cargill asked the court for an adjournment on the basis that he had just received the trial transcripts on Monday and was not in a position to proceed.
The appellate court, however, was not pleased with the request and noted that the matter had been before the courts for too long, especially considering that the transcripts were available well before Monday.
However, the court adjourned the matter to September 2.
In December 2012, Mejias was found guilty of attempting to murder Darvin Forbes and Apricio Fox, but acquitted of shooting Trevor Stubbs on December 25, 2010.
Prosecutors alleged that Mejias opened fire on Fox, Forbes and Stubbs at a bar on Bethel Avenue that Christmas evening with an intent to kill.
According to evidence during the trial, Mejias pulled out a chrome-coloured gun after eating three "herb cookies" and shot Forbes before turning the gun on Fox. The men were watching a game at the time.
Mejias, during closing arguments, told a jury that the prosecution had not provided any evidence that he had committed the shooting.
He said that apart from the testimony of two of the three alleged victims, the prosecution did not produce any handgun, bullet cartridges, fingerprints or a confession statement concerning the shooting in question.
Prosecutor Basil Cumberbatch said that a confession statement was not obtained or presented because Mejias had denied everything put to him by the police.
The prosecutor claimed the evidence of Forbes and Fox was strong and reliable.
On the day of deliberations, the jury returned with one unanimous not guilty verdict and two guilty, 6 to 3, verdicts.
In March 2013, Justice Vera Watkins sentenced Mejias to 10 years' imprisonment for double attempted murder.