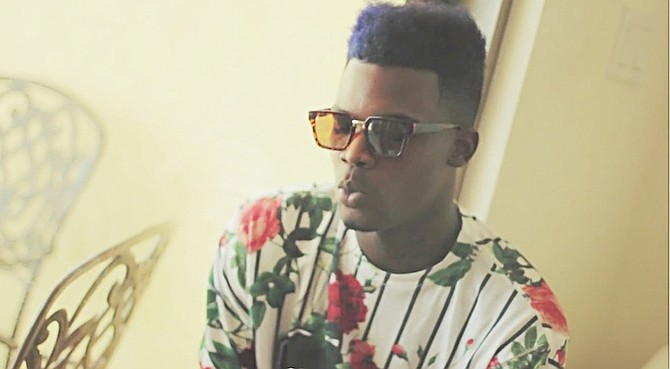 By LESH
Tribune Features Reporter
acadet@tribunemedia.net
FROM performing at a very young age in the church to watching his aunts electrify the Sunday praise and worship services, music has always been a part of Javan Johnson's life.
The 23-year-old hip-hop artist, who is known by his stage name "He Ensures Fury", said his music goals are mainly to collaborate with local artists, give his supporters the music videos they have been asking for and continue to network on the high level he is now at.
Javan said he would love for his music to simply give voice to his own expressions and experiences in life, in hopes of touching a few people around the world.
Javan's songs include "You Know What It Is", "You Can Go" and "In My Feelings." His music can be found on various social media networks by searching "He Ensures Fury".
"The feedback and support from countless interactions with fans has been tremendous over the past two years of lyrical contribution to each record I put out, nationally and internationally. They all fall in love with my delivery of the hip-hop sound that I generate," said Javan.
Javan recalled falling in love with the hip-hop genre in 2003, however, he become more serious in his endeavours in 2008 after a chance encounter with "Cash Money" artist Ace Hood.
"Music being implemented in my life also came about by inspiration received from my older sister who has been a talented R&B and jazz singer since 2004. She's been the most influential person in my life," said Javan.
His currently working on releasing his third EP that will be followed up by a mixtape. Javan said that is all he can reveal right now as he likes to surprise his fans.
Javan said it has been his experience that it is not that hard to create your own niche as an artist and to differentiate yourself from foreign singers and rappers.
"We just have to come together locally and show more support to fellow artists then we do today and encourage them to create," he said.