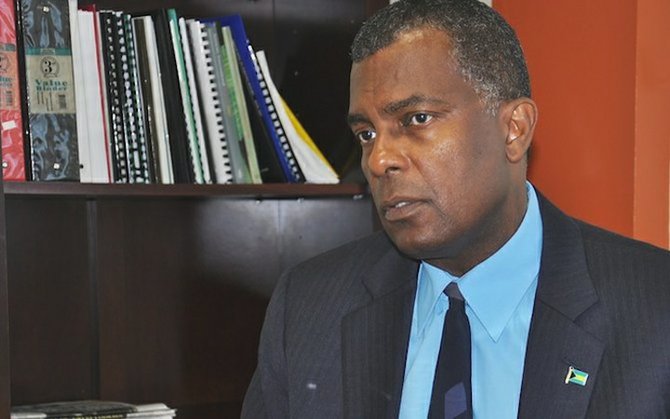 FOREIGN Affairs and Immigration Minister Fred Mitchell led a delegation to Trinidad and Tobago for a special meeting of CARICOM ministers to discuss the potential threat of the Ebola virus.
Mr Mitchell is accompanied by Health Minister Dr Perry Gomez, Chief Medical Officer Dr Glen Beneby and Bahamas Ebola Taskforce Administrator Peter Deveaux Isaacs.
Government representatives were expected to discuss regional safety protocols, preparedness and strategies to protect member states from the potential public health crises and economic fallout from Ebola.
The delegation left the country on Monday and is due back in Nassau today.
Ebola is a deadly virus that is acquired by contact with blood or body fluids of an infected human or animal. Since March, the disease has spread to Liberia, Sierra Leone, Guinea, Nigeria and Senegal in west Africa. However, Nigeria was declared Ebola-free by the World Health Organisation after a 42-day period with no new cases.
The disease has also been documented in the United States.
Thomas Duncan, after entering the US from Liberia, died in Dallas, Texas, from the disease.
Two nurses who cared for Mr Duncan, subsequently tested positive for the virus, but have survived and been released from hospital.
In late October, a medical aid worker who had returned to New York from Guinea, Dr Craig Spencer, was diagnosed with the disease.
On Saturday he was upgraded from serious but stable to stable at Bellevue Hospital Centre in New York.
Jamaica, Trinidad and Tobago and St Lucia announced last month immediate travel bans on anyone who would have come from or through Liberia, Guinea and Sierra Leone, where nearly 4,500 people have died from the virus.