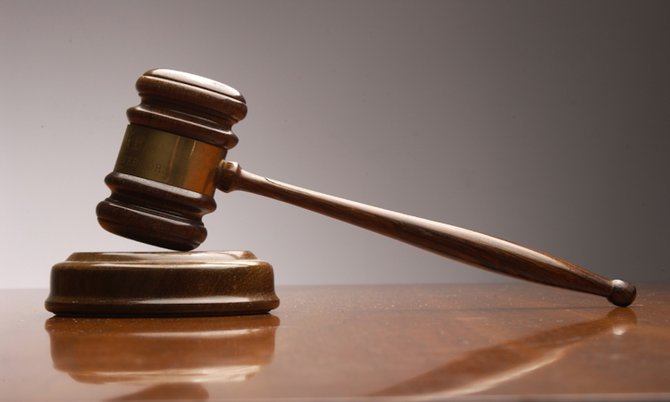 By LAMECH JOHNSON
Tribune Staff Reporter
ljohnson@tribunemedia.net
A MAN who was unanimously convicted of holding down and sexually assaulting his mother will serve five years in prison, a Supreme Court judge ruled yesterday.
Justice Indra Charles said eight years was an appropriate punishment for the 33-year-old given the sentencing guidelines and circumstances where the offence of incest carries a maximum of 10 years imprisonment.
The eight year sentence will take into account that the convict had already served the equivalent of three years on remand.
The five year sentence, she said, would begin from the date of sentencing.
Justice Charles additionally ordered the man to undergo anger management and any other forms of counselling available at the prison before he is released back into society.
The convict said nothing other than he intends to appeal the conviction.
A jury unanimously convicted him of incest with his mother. He is accused of holding her down and sexually assaulting her for nearly six hours.
The man, whose name cannot be published to protect his mother's identity, was alleged to have committed the crime in their New Providence home on January 10, 2012.
His mother did not take the witness stand during the trial. Instead, her statement was read into evidence by a female police officer who took her statement on the day in question.
According to evidence heard in court, the 65-year-old victim and her son went to bed after 10pm on January 9, both fully dressed. The woman slept in the bed and her son on a makeshift bed on the floor.
The woman said her son woke her around midnight, undressed her and had sex with her despite her attempts to push him away.
A physician testified that the 33-year-old accused had frequented the hospital because of epileptic seizures.
The physician also read the contents of a medical report conducted on the mother on the day in question.
The physician noted that the woman, who was examined at 1pm, had suffered scrapes, cuts, bruising and bleeding to the vagina.
Tenderness to the vagina and anus was also noted. However, no semen or discharge was found.