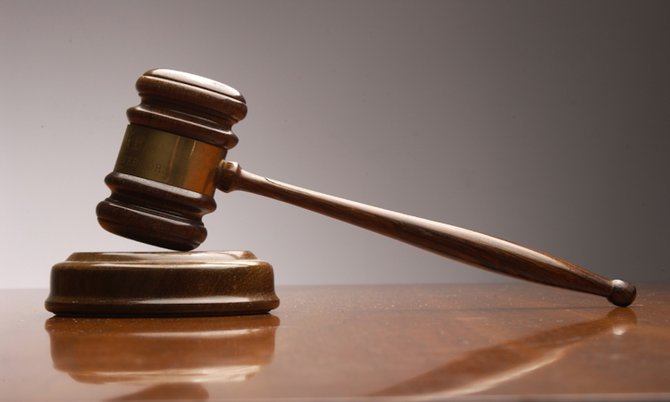 By LAMECH JOHNSON
Tribune Staff Reporter
ljohnson@tribunemedia.net
DEATH row inmate and convicted child killer Kofhe Goodman must wait another three months before his appeal hearing takes place in the country's second highest court.
The 40-year-old appeared before the Court of Appeal where his lawyer, Wayne Munroe, informed the judges that he had received the 3,500-page trial transcripts a week ago and needed more time to review the contents for their appeal. In addition to contesting his death sentence, Goodman is seeking to have the Court of Appeal overrule a Supreme Court jury's verdict that found him guilty of the September 2011 murder of Marco Archer, of Brougham Street.
Garvin Gaskin, acting Director of Public Prosecutions, had no objection to the request for an adjournment given the nature of the case. Justices Anita Allen, Stanley John and Abdulai Conteh granted the adjournment but said they would not be able to hear the matter until February 5, 2015.
Appellate court president Justice Allen said she wished for the appellant's submissions to be provided to the court a month prior to the hearing date.
Last year, Goodman stood trial between April 17 and August 2 for Marco's murder and was found guilty.
During that trial the prosecution argued that Goodman killed Marco between September 23 and 28, 2011.
In the lead up to sentencing, which occurred in late October, a death sentence, life imprisonment or a 15-year prison term were the punishments Justice Bernard Turner was asked by counsel to consider.
The judge, in handing down his sentence, noted that abducting a child, fracturing his skull with a blow to the head, placing a bag around his head and discarding his naked, lifeless body in bushes can be considered to be "the worst of the worst" in the guidelines for sentencing set out by Parliament.
Justice Turner, in considering the death penalty, regarded the mitigating factors and the circumstances of the case – Goodman's previous convictions for unnatural carnal knowledge in 1993, attempted murder and causing grievous harm in August 1998 – and was "satisfied that the circumstances of this case required that a penalty be imposed."
"This case is a clear and compelling case for the ultimate sentence of death, to satisfy the requirements of due punishment for the murder of this child and to protect this society from any further predatory conduct by this convict at any time in the future. Kofhe Edwardo Ferguson Goodman, I hereby sentence you to suffer death in the manner authorised by law," the judge had previously ruled.