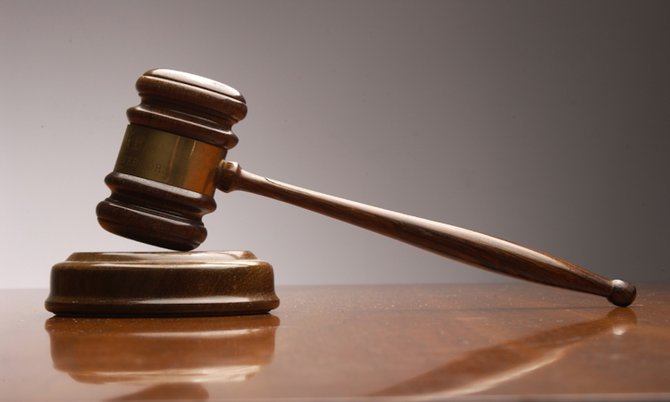 By LAMECH JOHNSON
Tribune Staff Reporter
ljohnson@tribunemedia.net
A NEW court date has been set for two former Scotiabank employees contesting conviction for theft of $1.3m from the bank's Nicholl's Town branch on North Andros.
Natasha Evans and Tremell Taylor appeared in the appellate court yesterday for what was expected to be a substantive hearing against conviction into the 2008 theft.
However, Murrio Ducille, lawyer for Evans, informed the court that he had just received the trial transcripts and was requesting a short adjournment to review the contents.
There was no objection to the request from Crown respondent and prosecutor Sandradee Gardiner and the request was granted. However, the matter will not be heard until February 17, 2015, two years since their conviction.
In February 2013, Evans and Taylor, an assistant branch manager and bank teller respectively, were convicted of five counts of stealing by reason of employment.
Throughout the trial they both denied the charges. It was first claimed that the two, being concerned together on April 11, 2008, stole $313,400 to which they had access by reason of their employment.
It was further claimed that on April 25 of that year, they stole $32,000.
On May 8, 2008, they were accused of stealing $235,000; and $310,000 on May 22.
It is also claimed that the pair stole $400,000 on June 3 of that year.
Taylor faced an additional five charges of stealing by reason of employment, together with former loans officer Byron Roberts.
It was claimed that on April 23, 2008, the two stole $6,000, $3,000 on May 9, $3,000 on May 16 and $1,000 four days later, on May 20.
It was also claimed that they stole $500 on July 1 of that year.
Taylor also denied these allegations.
However, his co-accused Roberts changed his plea to guilty a week after the trial opened and was later sentenced to 12 months in prison after a plea bargain deal.
Taylor has retained Roberto Reckley to argue his appeal.