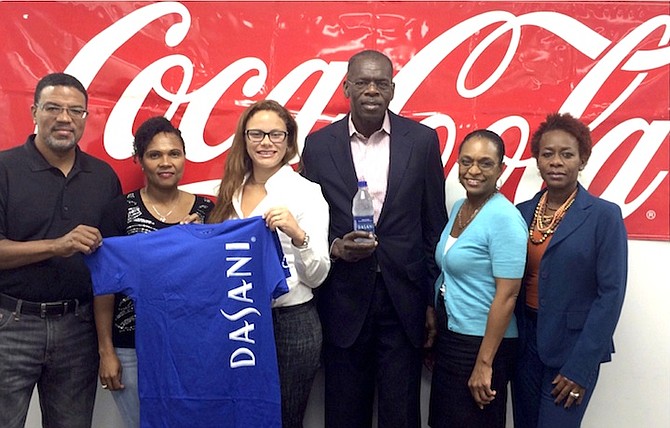 THE Caribbean Bottling Company will be the official water provider for the Bahamas Roadmasters Half Marathon and 10k, which starts and finishes at Arawak Cay on Sunday, November 23.
CBC, bottlers of Coca-Cola products in the Bahamas, is providing Dasani water for each aid station along the route – which goes west from Arawak Cay, beyond Cable Beach to Goodmans Bay and back – and at the finish, as well as t-shirts for volunteers.
"We believe in supporting activities and events that encourage healthy living and community outreach," said CBC Brand Manager Karla Lisgaris. "Proceeds from the race will be donated to the Bahamas Special Olympics, so not only is it a healthy event in terms of getting us out there and active, it's helping to raise funds for a worthy cause."
The event starts at 6am and registrations can be made online at www.bahamashalf.com or at any of the three sports centre locations.