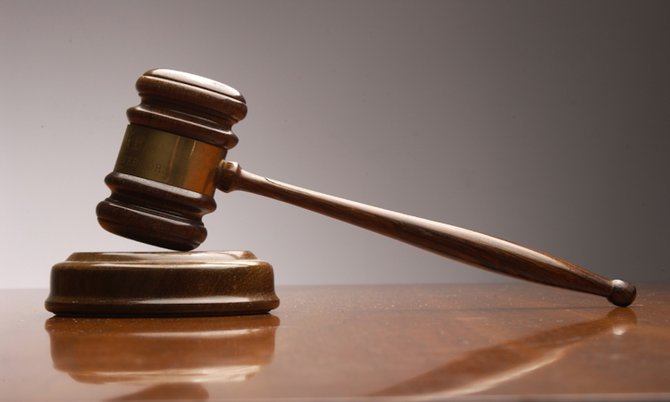 By LAMECH JOHNSON
Tribune Staff Reporter
ljohnson@tribunemedia.net
FOUR men separately acquitted in the Supreme Court of a murder and a triple attempted murder cannot be found, the Court of Appeal was told yesterday.
Prosecutor Anthony Delaney told the appellate court that lawyers had yet to file an affidavit on efforts to locate Michael Joseph, Smith Charitable, Nicole Octelus and Rafik Turnquest, but were trying additional measures with law enforcement to do so.
The appellate court said it would adjourn the two appeals to February 11, 2015 for substantive hearings.
In November 2011, an amendment was made to the Court of Appeal Act which allows the Crown to challenge a judge's decision to acquit on a no case submission.
In June 2012, Justice Vera Watkins directed the acquittal of Charitable, Octelus and Joseph after ruling the evidence of the prosecution's main witness, John Lubin, was unreliable.
Lubin told the court that he was at Evans' home in Pride Estates on September 15, 2007, when he heard voices outside. Lubin said he saw Charitable and his co-defendants and claimed that Charitable had a gun and flashlight.
Lubin also said that Charitable came upstairs, shot Evans and then fired three shots at him, but he managed to flee by jumping over the balcony.
Justice Watkins said: "I am of the view that the quality of the identifying evidence is poor as it depends on a fleeting glance at each of the men in poor lighting conditions." As a result of her finding, Justice Watkins withdrew the case from jurors and directed them to acquit.
The Crown contends that the judge was wrong to withdraw the case from the jury.
Turnquest, meanwhile, stood trial before Justice Watkins in January 2013 accused of trying to kill a woman, her son and her nephew. The offences were alleged to have been committed on April 8, 2011. It was alleged that he tried to murder Joane Forbes, Jamalio Forbes and Arnold Stubbs.
However, days into the case, the judge told the jury that her direction to acquit Turnquest was a result of closed discussions between herself, defending counsel and the prosecution.