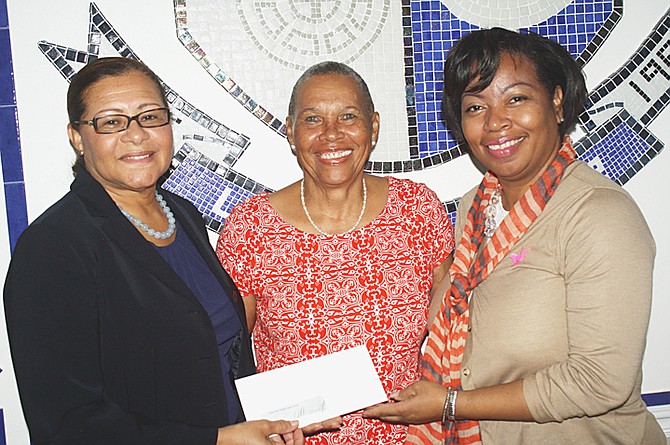 THE Sister Sister Breast Cancer Support Group has received a helping hand from the Bahamas Technical and Vocational Institute (BTVI) in the fight against breast cancer.

BTVI's manager and consultant, Dr Iva Dahl, presented a cheque for $500 to the group's president, Andrea Sweeting, after a successful 'Pink Wednesday' event Co-ordinated by the Student Affairs Department, the community service event brought awareness to the prevalence of breast cancer, early detection and the battle against the deadly disease.
Dr Dahl noted that it was all a part of the effort to educate people about the disease. Picvtured from left to right are Dr Dahl, Ms Sweeting and BTVI's Student Affairs Co-ordinator, Raquel Bethel.