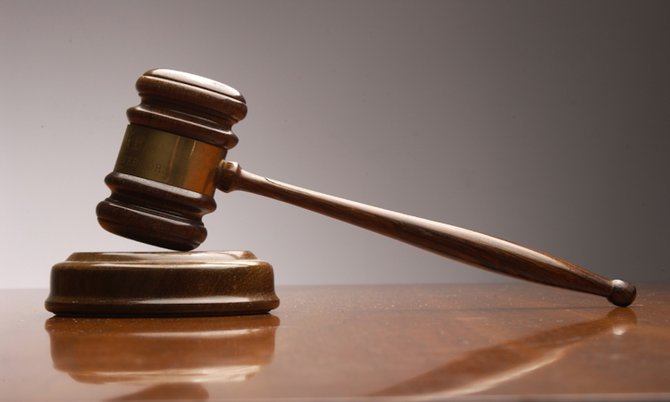 By LAMECH JOHNSON
Tribune Staff Reporter
ljohnson@tribunemedia.net
A MAN told a homicide detective how he witnessed an associate of his fatally shoot a man in The Grove, a Supreme Court jury heard yesterday.
Sergeant Jamal Evans, of the Central Detective Unit (CDU), was testifying as to his role in the investigation into the murder of Aaron Hepburn on May 30, 2012.
Hepburn, of Stewfish Drive, Carmichael Road, was shot and killed after being approached by a gunman in First Street, The Grove.
Axanthio Patrick Thompson, 27, of Sea Breeze Lane, is alleged by Crown prosecutors to be the culprit. He denies the murder.
Sgt Evans testified that he received certain information that led him to request, from ICS Security Concepts, a printout for the movements of Thompson between 10:30pm and midnight for that night.
After viewing the timeline of the movements, Sgt Evans went to the scene and conducted door-to-door inquiries in that area as well as Market Street.
On June 7, he saw and spoke with David Cunningham (now deceased) at the CDU who gave him certain information "about being in the company of Patrick Thompson, witnessing him having a firearm and Patrick firing shots at the male whom he knew as AJ".
The detective said he recorded the statement and had a warrant issued for Thompson the following day.
Sgt Evans said he then saw Thompson at CDU on June 10, when Thompson did not object to being interviewed. After cautioning him and advising him of his rights, the officer said the suspect admitted to having an ongoing feud with Hepburn, but denied shooting him.
He also denied being in the immediate vicinity where the shooting had occurred.
Though he signed the record of the interview, Thompson did not give a witness statement.
When cross-examined by Wayne Munroe, Sgt Evans was asked if Cunningham had on an electronic monitoring device at the time of the interview. The detective said he did.
Mr Munroe asked the officer if he had requested tracking information on his client prior to 10pm. Sgt Evans said he did not.
Sgt Evans also answered that he did not investigate whether there truly was a feud between the two.
The defence lawyer asked the investigator if there was another person to be interviewed at CDU in connection with the matter. The officer said yes.
"You found him dead? Two days before you questioned Mr Thompson and a day after recording the statement from Cunningham?" Mr Munroe asked.
"I did not find him dead," the officer replied.
The lawyer asked if the person of interest had died in custody. The detective said he did. "Had he not been dead, you would have questioned him, wouldn't you?" Mr Munroe probed. "I would have," the officer replied.
Mr Munroe suggested to the officer that he and his detectives beat and coerced Cunningham into signing the statements that he did. Sgt Evans dismissed the suggestions.
The case resumes today before Justice Indra Charles.