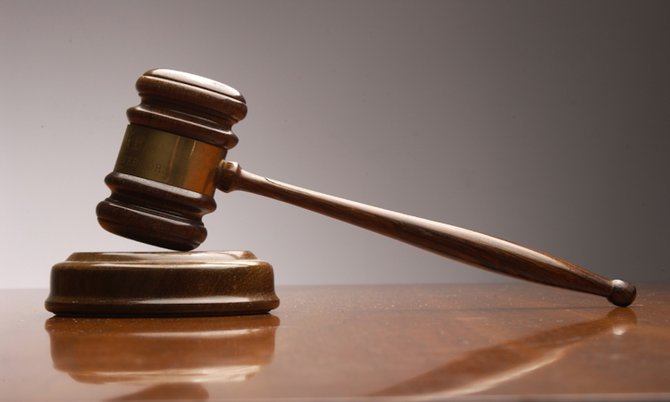 By LAMECH JOHNSON
Tribune Staff Reporter
ljohnson@tribunemedia.net
MELVIN Maycock Sr was granted leave to go to the Privy Council to contest the Court of Appeal's rejection of his application that questioned its jurisdiction in varying a sentence originally imposed on him from the Magistrate's Court.
Yesterday's unanimous decision by Justices Stanley John, Neville Adderley and Jon Isaacs came nearly an hour after Crown respondent Ambrose Armbrister argued that Jerone Roberts, lawyer for Maycock Sr, had no legal leg to stand on in a bid to challenge the order that the appellant serve two more years in prison if he fails to pay a $250,000 fine.
This, he said, was the ultimate reason for the matter being rejected by a different panel of the appellate court on October 9.
However, in the decision announced by Justice John yesterday, the court dubbed the respondent's arguments "unattractive".
"We say that in determining that it had no jurisdiction to hear the matter, that itself was a decision made by the court," Justice John said, explaining that this allowed for the matter to be challenged.
"And even the bench was not unanimous in that decision. It is quite clear that the jurisdiction of the (appellate court) is being called into question and we feel it is of public importance. We think, in the interest of justice, we should not deny the appellant the opportunity to have the matter heard at the highest court," Justice John added.
In granting leave to appeal to the London-based Privy Council, the court further ordered that Maycock enters a $2,861 fee in 90 days for the prosecution of the appeal.
The previous panel that decided on the matter on October 9, was divided 2-1 in rejecting the drug convict's application.
It was handed down by then Justice Christopher Blackman and supported by appellate court President Justice Anita Allen, with regard to the court's jurisdiction to rule on a matter that stemmed from a case decided on by the Privy Council.
However, Justice Abdulai Conteh disagreed and noted that they had done a "short shrift" of the matter they were asked to consider.
Justice Conteh ruled that the appellant raised important jurisdictional questions to the constitutionality of the sentencing in default of the $250,000 fine. He voted that the fine should be reduced to $150,000 given that the convict had already served the maximum five-year limit for the drug charges of which he was convicted.
As matters are determined on a majority verdict, however, the application was dismissed and the punishments were upheld. No orders were made regarding costs.
Following Justice Conteh's ruling, Justice Allen, in assurance of support from Justice Blackman, said she took exception to the assertion that she and Justice Blackman gave little to no attention to the issue raised.