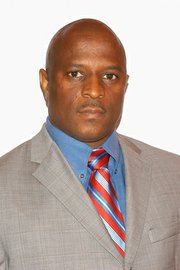 By RASHAD ROLLE
Tribune Staff Reporter
rrolle@tribunemedia.net
ESTABLISHING inner city tax free zones will transform communities – not burden the poor or cause them to be displaced, newly-elected FNM Chairman Michael Pintard said yesterday.
Mr Pintard was defending FNM Leader Dr Hubert Minnis' recent pledge to institute tax free zones in inner cities if his party comes to power.
His statements came after PLP Chairman Bradley Roberts criticised the FNM leader for promoting a policy idea he believes would lead to gentrification.
Gentrification often involves the displacement of poor communities as living costs increase as a consequence of the migration of wealthy people into urban areas.
"Creating tax free zones in the inner city for commercial development always results in the age old question, what will become of the poor who occupy much of the land in the so-called Over-the-Hill area?" Mr Roberts asked in a statement released Monday.
Responding yesterday, Mr Pintard said: "Based on what has been said and what has been contended, it is clear (Mr Roberts) was speaking on something other than what Dr Minnis proposed."
He emphasised that Dr Minnis' plan involves creating incentives and concessions specifically for people who reside in the inner city communities so they can improve their economic and social conditions.
"(Dr Minnis) talked about incentives and concessions for people who reside in the area," he said. "It has nothing to do with facilitating other people coming into the area but with assisting people who already live there by seeking to achieve those improved conditions. Landowners, for example, the government could collaborate with them to bring properties in the area up to habitable standards. And if businesses in the area are ready to upgrade their business and transform properties, the government would be minded to work with them. A homeowner whose house is in terrible condition and needs to pay taxes associated with materials to improve it, the government could control that to ensure refurbishment takes place. It's about extending opportunities to residents who are already burdened."
Mr Pintard said: "(Dr Minnis) also made the point that while it may be commendable to transform one house in a corner, it is far more impressive and necessary to transform entire communities. For the most part, governments have talked about the need to transform the Over-the-Hill community. But wholesale transformation of communities has not happened."
In his victory speech following the FNM convention on Saturday, Dr Minnis discussed his life growing up in Bain and Grants Town, emphasising the need to make life better for those in such communities.
"I will lead a government that will provide incentives to residents and businesses who participate in meaningful ways in our community revitalisation programme," he said. "This will involve inner city tax free zones. Our people must live in dignity. Habitats that breed criminality must be fundamentally changed. If we are to change their lives, we must first start by changing their environment."