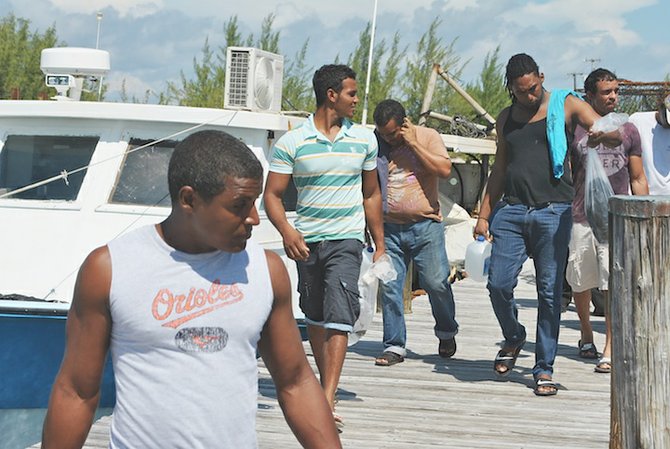 THE Royal Bahamas Defence Force arrested six undocumented crew members on board a Bahamian fishing vessel that was seized last week for fisheries and immigration violations.
The RBDF said HMBS Leon Livingston Smith apprehended a 53-foot Bahamian fishing vessel, Miss Keffie, with nine persons on board on Thursday.
The boat was intercepted five nautical miles off Damas Cays in the area of Cay Sal with an undetermined quantity of scale fish and six crew members who were not properly documented, the RBDF said. This group consisted of one Haitian and five Dominicans.
The vessel and its occupants were subsequently arrested by Defence Force marines and escorted to the RBDF's Coral Harbour Base to be handed over to the appropriate authorities for further processing.
Authorities will also investigate the immigration status of the six foreign nationals found aboard the Bahamian fishing vessel. The boat was captained by a male resident of New Providence.
• THE Royal Bahamas Defence Force apprehended 24 Haitian migrants in Abaco yesterday.
The RBDF said the migrants were found after a blue and white motor vessel landed in the Hole in the Wall area at the southern end of Abaco on Sunday.
The Defence Force patrol craft, HMBS Aurthur Dion Hanna, which was on routine patrol in the central Abaco area was dispatched to secure the vessel, a statement from the RBDF said.
RBDF officers stationed in Abaco along with Immigration officials and local police were on the ground yesterday searching the immediate area for more migrants.
The twenty-four migrants consisted of 22 males and two females. They were handed over to the Immigration Department and will be brought to the capital for further processing.