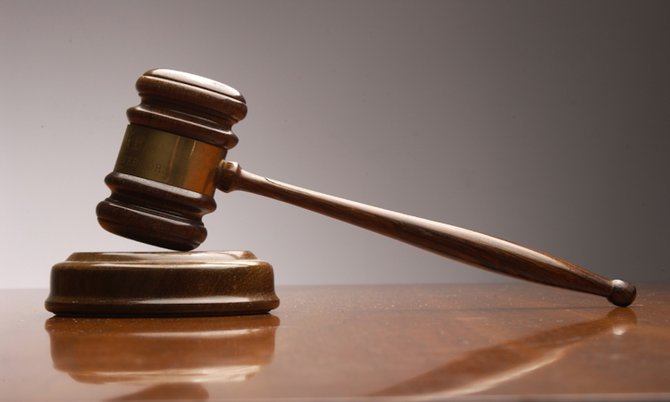 By LAMECH JOHNSON
Tribune Staff Reporter
ljohnson@tribunemedia.net
A MAN on $10,000 bail ahead of trial for possession of an unlicensed firearm was back in Magistrate's Court yesterday facing the same charge in connection with a firearm arrest over the weekend.
Chief Magistrate Joyann Ferguson-Pratt asked 24-year-old Domanique Johnson, who was before her court less than two months ago, if he had any reason why the court should not deny him bail.
Johnson, a resident of Higher Drive, told the court that "they have a problem with me, the police."
"Any (little) simple thing they'll try to pin on me," Johnson said.
"I never saw this gun in my life and I'm sorry I got my friends caught up in this," he added.
Johnson, along with 24-year-old Leshante Ingraham and 25-year-old Nickesha Rolle, pleaded not guilty to the two charges they faced: possession of an unlicensed firearm and possession of ammunition.
It is claimed that on October 5, they were found in possession of a black .45 Persa pistol and seven .45 live rounds of ammunition without being the holder of a license.
On the morning in question, sometime around 2:15am, officers from the Central Detective Unit received a tip which led them to a service station on Carmichael Road. Upon arrival, CDU officers received further information that the male had left in a black Honda Accord.
Officers made a check of the area and intercepted a vehicle fitting the description and upon searching the car seized a Bersa .45 pistol loaded with seven .45 bullets. A man and two women were arrested as a result of the discovery.
In yesterday's proceedings, police prosecutor Inspector Clifford Daxon did not object to bail for the accused woman, but noted that Johnson had a pending case before court No 11 for similar offences.
Johnson, in claiming that police were plotting against him, further pleaded with the chief magistrate for leniency.
"I have a little daughter who means the world to me, who I have to provide for," he said.
He said he was willing to be electronically monitored as a condition of bail.
"There's been an escalation of unlicensed firearms on the road these days," the chief magistrate said. "While I am a believer that every child needs their parent, I must balance your interest and presumption of innocence with that of the state."
"I am afraid on this occasion, I am not minded to grant you bail and you will be remanded to Her Majesty's Prison," Chief Magistrate Ferguson-Pratt ruled.
However, she granted Ingraham and Rolle bail of $10,000 each on the condition that they report to the East Street South Police Station Tuesdays and Thursdays on or before 6pm.
The trio are scheduled to be tried in court No 10 before Magistrate Guillimina Archer. They will appear before that court on October 28 to receive a trial date.
Ingraham has retained Romona Farquharson-Seymour to defend her.
Johnson and Rolle were not represented at yesterday's proceedings.