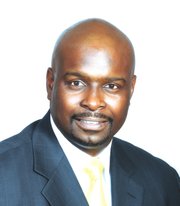 By NICO SCAVELLA
Tribune Staff Reporter
nscavella@tribunemedia.net
THE government is still unsure about the actual cause of the latest oil spill to occur in the Clifton Pier area last weekend, according to Environment Minister Kenred Dorsett.
At a press conference announcing the government's completion of petroleum legislation yesterday morning, Mr Dorsett said he was still waiting on a report from international consultants that would reveal the source of the oil as well as advise on mitigation and remediation.
Earlier this week, he said, officials found that fuel that leaked from a nearby Bahamas Electricity Corporation plant was mixed with oil from an unknown source.
"As soon as I have had a chance to review that and share that with my colleagues, I will then be providing the public with an update," he said.
"I also want the public to be aware that there are ongoing activities as far as the containment of oil in the vicinity.
"It's not as though nothing is being done. Teams have been deployed and they are working."
On Sunday, Save The Bays Director Fred Smith accused the government of pandering to the United Nations on the environment instead of effectively mitigating oil pollution after more oil was found in the Clifton area.
He demanded the government release all studies conducted on oil pollution, adding that the continuing pollution at Clifton not only jeopardised the country's international reputation, but also threatened the health and safety of residents and jobs for local dive operators.
Last month, a significant amount of "mystery oil" washed ashore on Adelaide Beach.
Transport and Aviation Minister Glenys Hanna Martin said the oil was suspected to have been dumped by a passing ship.