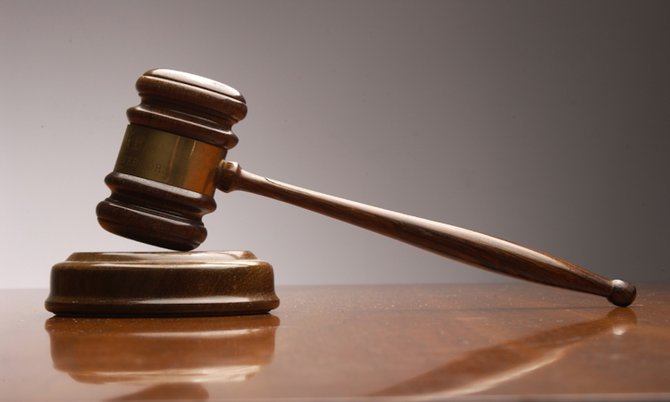 By LAMECH JOHNSON
Tribune Staff Reporter
ljohnson@tribunemedia.net
THE Court of Appeal was divided 2-1 in rejecting a drug convict's application that questioned its jurisdiction to order that he serve two more years in prison if he fails to pay a $250,000 fine.
Yesterday's majority decision for Melvin Maycock Sr's matter was handed down by Justice Christopher Blackman and supported by appellate court President Justice Anita Allen, with regard to the court's jurisdiction to rule on a matter that stemmed from a case decided on by the London-based Privy Council.
However, Justice Abdulai Conteh disagreed and noted that they had done a "short shrift" of the matter they were asked to consider.
Justice Conteh ruled that the appellant raised important jurisdictional questions to the constitutionality of the sentencing in default of the $250,000 fine. He voted that the fine should be reduced to $150,000 given that the convict had already served the maximum five-year limit for the drug charges of which he was convicted.
As matters are determined on a majority verdict, however, the application was dismissed and the punishments were upheld. No orders were made regarding costs.
Following Justice Conteh's ruling, Justice Allen, in assurance of support from Justice Blackman, said she took exception to the assertion that she and Justice Blackman gave little to no attention to the issue raised.
"We take strong exception to my learned brother's assertion that we did short shrift and did not seriously take consideration of this matter. My learned brother was not on the original panel of judges when this matter was heard on appeal and then went on to the Privy Council. Who are we now to determine that they were wrong?" she said.
Justice Allen further questioned Justice Conteh's position that the fine was "unlawful, but saying it should be reduced".
Justice Conteh said he "respectfully" disagreed with her position and noted that she was not accurately stating his position that was set out in the ruling.
Maycock Sr was convicted in the Magistrates Court for possession of $1.2m worth of marijuana and sentenced to three years in prison as the magistrate took into consideration that he had already served two years in prison on remand.
On appeal against that conviction, the judges said they could find no fault with the magistrate's ruling.
However, having dismissed the appeal, the appellate court added a $250,000 fine to the sentence to better reflect the worth of the confiscated drugs.
Maycock Sr, who has already completed his sentence, was told by the appellate court that he would face an additional two years in prison if he failed to pay the fine.
Maycock Sr was represented by Jerone Roberts in this application.
Crown prosecutors Neil Braithwaite, Anishka Hanchell and Randolph Dames appeared for the Crown for yesterday's ruling though the Crown's arguments against the application had been argued by Ambrose Armbrister.