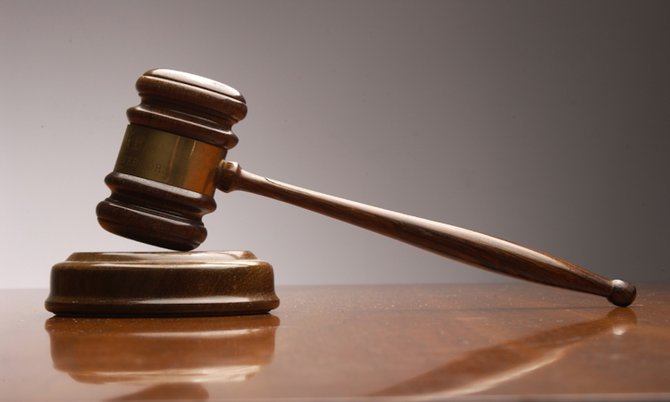 By LAMECH JOHNSON
Tribune Staff Reporter
ljohnson@tribunemedia.net
A BIMINITE, who blamed "hard times" for her decision to hold $19,000 worth of marijuana in her possession, had her sentence reduced by one quarter yesterday.
Lisa Brennen, 51, of Bailey Town, appeared before the Court of Appeal pleading for mercy as she contested the previously legal mandatory minimum sentence of four years that was her sentence on her arraignment in April.
The mandatory minimum for possession of dangerous drugs with intent to supply was ruled unconstitutional by then Supreme Court Senior Justice Jon Isaacs in September.
While Acting Director of Public Prosecutions Garvin Gaskin was of the view that the four-year sentence was not proportionate to the amount of drugs found on April 10, appellate court judges probed the unrepresented appellant on why the court should reduce the sentence.
"Tell us why should we interfere with the sentence?" Justice Stanley John asked Brennen.
"I was broke," she said.
"Things was bad for me, sir, and I took a chance holding something for someone and I got caught," she added.
"Did you know the person?" Justice John further probed. The appellant said she did, but did not know drugs were in the box.
"Did you tell the police who gave you the box?" Justice Abdulai Conteh asked.
The appellant said she did inform the Drug Enforcement Unit of the person's identity.
"You didn't find it strange that this person came to your house and asked you to hold a box with unknown contents?" Justice John then asked.
Brennen said she did find it strange, but before she knew it, police were on her doorsteps.
"I would just ask the court to have mercy on me," the woman pleaded.
"Do you have any children?" Justice John asked.
She said she had four children, ages 32, 31, 27 and 18 who all live with her.
When asked by Justice Neville Adderley for his response, Mr Gaskin said the appellant's previous conviction was not related to the present one. He said given the amount of drugs involved, "and notwithstanding that four grams of cocaine was also found, I would submit that a discount of a year for her guilty plea should be given."
Justice John then addressed the appellant: "Ms Brennen, you've been convicted of a very serious offence and not for a single moment do I believe what you've said. We allow the appeal and we squash the four year sentence and impose a sentence of three years from the date of your conviction."
"You are much older, you're mature. Stay away from drugs and when people come to your home in the middle of the night asking you to hold a box, close the door in their face," Justice John advised.
Another man was successful in his appeal against a sentence for possession of dangerous drugs with intent to supply.
Tevin Petty, 23, told the court that the four-year sentence he was given in March was too harsh for possession of one pound of marijuana.
Mr Gaskin concurred that the four-year sentence was not proportionate to the amount of drugs.
The court reduced his sentence to 15 months imprisonment from the date of conviction.
"Sir, you're getting an opportunity, stay away from drugs. You're a young man, do something with your life. You could be something if you want to, but you have to have the will. We don't want to see you again," Justice John said.
"If you come back here," Justice Conteh added, "this conviction will count against you."