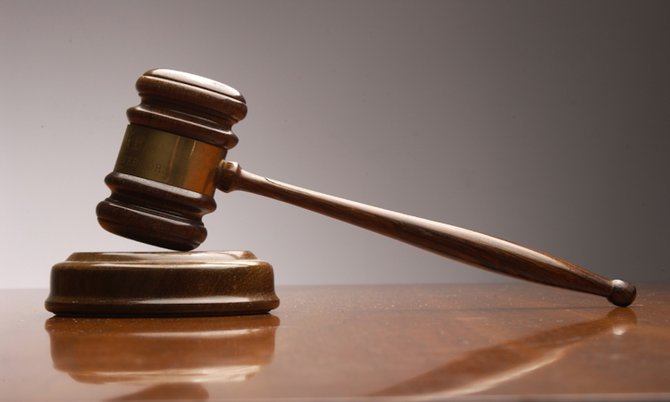 By LAMECH
JOHNSON
Tribune Staff Reporter
ljohnson@
tribunemedia.net
FIVE Dominicans with reported ties to the Bahamas found themselves back in Magistrate's Court yesterday accused of illegal fishing.
Jamal Davis, the lawyer for Noel Vasquez, 22, Pedro Diaz, 27, Nathaniel Peralta, 28, Juan Garcia, 36, and Manaces Lora, 47, questioned why his clients had not been arraigned on the charge when they appeared a week ago.
The Dominicans, who Davis said are married to Bahamian women and reside in the Bahamas, were discharged of possessing illegal fishing apparatus but have since been held in custody at the Carmichael Road Detention Centre.
Yesterday, the Dominicans and Haitian national Jeantal Nicholas pleaded not guilty to illegally fishing in Bahamian waters between September 28 and October 4.
Kendal Rahming, Department of Immigration prosecutor, confirmed to Magistrate Andrew Forbes that the five Domincans were all married to Bahamian citizens but only Mr Lora was in possession of a spousal permit.
He said applications for the other Domincans were still pending before the Immigration Department.
Mr Rahming also confirmed that Nicholas, also represented by Mr Davis, had a work permit that was valid until 2016.
Police prosecutor ASP Ercell Dorsett objected to bail for all of the defendants on the basis that they were flight risks.
However, their lawyer said the prosecutor had no evidence of this and that his clients did in fact have ties to the Bahamas.
Magistrate Forbes ruled that there was sufficient proof that Lora and Nicholas had ties to the Bahamas and granted them $5,000 bail with two suretors ahead of their February 16, 2015 trial date.
However, the condition for bail is that they surrender all travel documents to the court and report to the South Beach and Carmichael Road Police Stations on Mondays, Wednesdays and Fridays on/or before 6pm.
Regarding the remaining Dominican defendants, Magistrate Forbes said he would adjourn the question of bail to October 20 at 2pm to give their spouses and the Immigration Department time to provide the court with evidence of their legal statuses.
Meanwhile, three Bahamian men were accused of employing and permitting the six foreign nationals to fish in Bahamian waters.
Errol Davis, 49, Kendrick Morley, 38, and Jamal Nixon 39, pleaded not guilty to employing non-Bahamians on a fishing vessel and permitting non-Bahamians to use a Bahamian vessel to fish within an exclusive fishery zone.
Nixon also pleaded not guilty to resisting arrest which, along with the other charges, were alleged to have taken place between September 28 and October 4.
All three defendants were granted $7,500 bail with a suretor.
The magistrate said the men would be released on the bond once proof was provided of employment and/or a business license as well as an address.
They too, will stand trial on February 16, 2015.