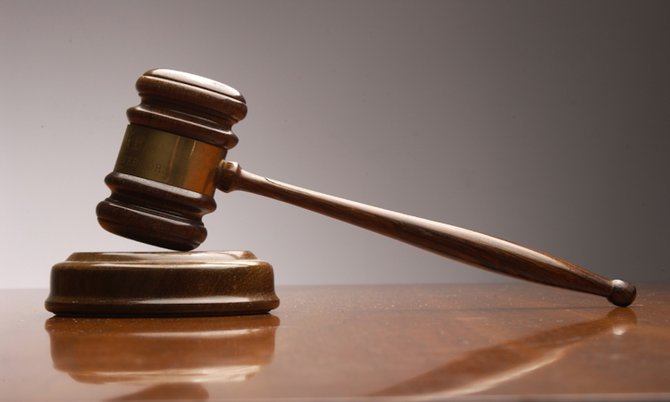 By LAMECH JOHNSON
Tribune Staff Reporter
ljohnson@tribunemedia.net
A MAN is now represented by a Queen's Counsel as he contests a conviction and life sentence for murdering a fast food restaurant manager after seducing and robbing him.
Simeon Bain appeared in the Court of Appeal yesterday before Justices Anita Allen, Stanley John and Abdulai Conteh.
However, the matter did not proceed as Martin Lundy, a lawyer with Callenders & Co, asked for an adjournment.
Mr Lundy, holding the brief for QC Fred Smith, informed the court that his office had sent a letter disclosing the reasons for the request, which were not made public.
There was no objection by the Crown respondent and prosecutor Darnell Dorsett.
Justice Allen informed Bain that he would reappear for his hearing on January 19, 2015.
"You've seen Mr Smith?" Justice Allen asked the appellant.
"Yes, I have," Bain answered.
"You've spoken to him?" the appellate court president then asked. The convict said he had. On May 2, 2013, Bain was unanimously convicted of all the charges he faced, except attempted robbery, concerning the September 19, 2009, death of 21-year-old Rashad Morris.
Morris was kidnapped from the Charlotte Street branch of Burger King and taken to the Tonique Williams-Darling Highway branch, where he had been the manager.
He was ordered to open the safe. After failing to do so, he was stabbed in the restaurant's parking lot before his throat was slashed. Bain denied charges of murder, robbery, attempted robbery, housebreaking and kidnapping.
Immediately after his conviction, the case's lead prosecutor, then-Director of Public Prosecutions Vinette Graham-Allen, announced the Crown's intention to seek the death penalty. However, on July 30, Justice Indra Charles sentenced Bain to life imprisonment on the basis that the case did not meet the "worst of the worst" threshold set by the London-based Privy Council.