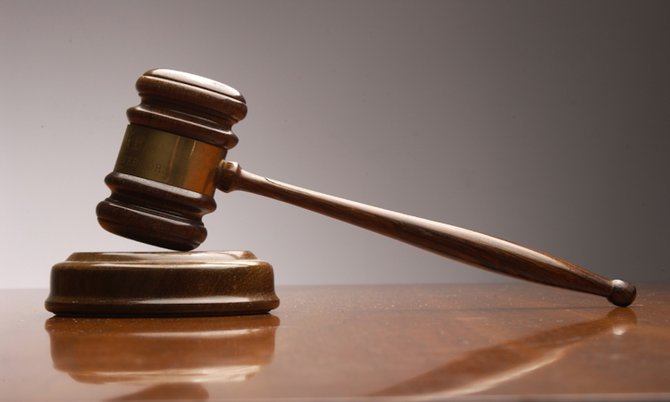 A BAHAMIAN boat captain has been sentenced to 14 years in a US prison for a human smuggling venture that resulted in the deaths of four Haitian women. US District Judge Kathleen Williams imposed the sentence yesterday on Naaman Davis, who pleaded guilty in May.
Prosecutors say Davis, 53, was at the helm when the 24-foot motorboat carrying the migrants capsized off the coast of Miami in October 2013.
Court documents show that Davis admitted smoking crack cocaine and drinking rum during the ill-fated trip from Bimini to south Florida. He admitted guilt as part of a plea deal agreement to charges of smuggling resulting in death and helping aggravated felons re-enter the US. He had faced a maximum sentence of life imprisonment.
Eleven migrants survived the capsize. Five of them have also pleaded guilty to a variety of federal crimes.
Davis had been hired to captain the boat, which left Bimini on October 15 with 15 people from the Bahamas, Haiti and Jamaica on board. None was permitted to enter the US.
Court documents revealed that Davis had drunk rum from a bottle before the boat left Bimini and smoked crack-cocaine during one of the several times the vessel stalled en route.
In the early hours of October 16, the boat began to take on water. Someone on board, who was not identified in the court documents, contacted authorities at 1:20am to report that the vessel was in distress.
In the 911 call for help the person confirmed that the boat was sinking and in the background there were screams and weeping. When asked, the caller said he did not know the boat's location. The US Coast Guard was then contacted by Miami-Dade dispatch.
It took the US Coast Guard about 40 minutes to find the boat seven miles east of Miami, where it was discovered that not only were people on top of the capsized vessel, but others were in the water.
The four women, trapped underneath the boat, drowned.
Davis, who had been deported from the US in March, 2013, was among the 11 survivors found clinging to the hull.
Six people, including Davis and his crew, were arrested. Of the 11 survivors, federal authorities said almost all of them had previously been deported from the US, most of them after being convicted of serious crimes.