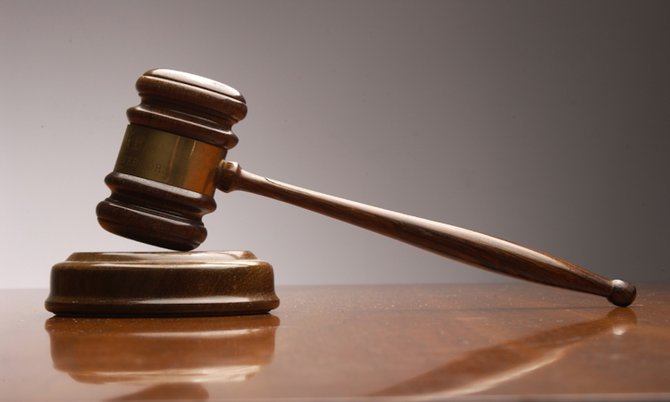 By LAMECH JOHNSON
Tribune Staff Reporter
ljohnson@tribunemedia.net
THREE men remanded to prison yesterday will return to Magistrates Court today to learn their fate in connection with a recent $118,000 drug seizure.
Omah Hanna, 35, pleaded guilty before Magistrate Andrew Forbes when arraigned on conspiracy to possess dangerous drugs with intent to supply and possession of dangerous drugs with intent to supply.
His explanation was that he and his family had fallen on hard times and his home was about to be foreclosed by the bank.
His co-accused, Aubrey Pratt, 43, and Bartholomew Pinder, 35, deny any involvement in the drug possession plot.
Police prosecutor ASP Ercell Dorsett said he was inclined to withdraw the charges against Pratt and Pinder, whose lawyer, Jomo Campbell, argued that there was no evidence to support their arraignment.
Like Hanna, Pratt and Pinder will no longer face a mandatory minimum sentence of four years if convicted as the law of mandatory sentencing was declared unconstitutional last month by then Supreme Court Senior Justice Jon Isaacs.
When Magistrate Forbes asked about the fourth accused, the prosecutor noted that 30-year-old Dwight Morrison was still at large and sought a warrant of arrest for him.
The court issued the order and went on to read the particulars of the offences to the three present.
It is alleged that the men with Morrison, conspired to possess marijuana with intent to supply between October 17 and 27, 2014. It is further claimed that they were in possession of the drugs on October 27.
On the day in question, around 11pm, Drug Enforcement Unit officers acted on information that led them to Arawak Cay to conduct surveillance.
Officers observed a van and two other vehicles. The occupants of the van appeared to be loading crocus sacks into the vehicle before the van drove past the Arawak Cay police station and then onto Bay Street.
Officers brought the van to a stop after three unsuccessful attempts and cautioned Hanna that he was suspected of being in possession of dangerous drugs.
Officers then found what they believed to be marijuana in the van before arresting the accused and taking him to the DEU office where he claimed that he got the drugs because he was about to lose his home to the bank.
ASP Dorsett told the magistrate that the total weight of the drugs was 118 pounds and that Hanna had had no prior run-ins with the law.
Roger Gomez II, in a plea in mitigation on behalf of his client, said that Hanna had not wasted the court's time and immediately assumed responsibility for his actions.
This, he said, was proof of his client's remorse for what he did in an attempt to support his family, albeit through illegal means.
The lawyer said his client had a child and had held steady employment for the past three years, but his family had fallen on hard times.
The lawyer also said his client had told police that his co-accused had no involvement and that he was sorry for having them before the court.
Magistrate Forbes asked the accused if he had seriously given weight to the possibility that he would be either arrested with
whatever monies he made being confiscated or worse, dead, from any likely drug transaction going wrong. Hanna said he had not thought it fully through, but humbly asked the court for a second chance.
The magistrate said he would adjourn sentencing until today because he wished to learn the
prosecution's intentions for the
remaining accused, Pratt and Pinder.