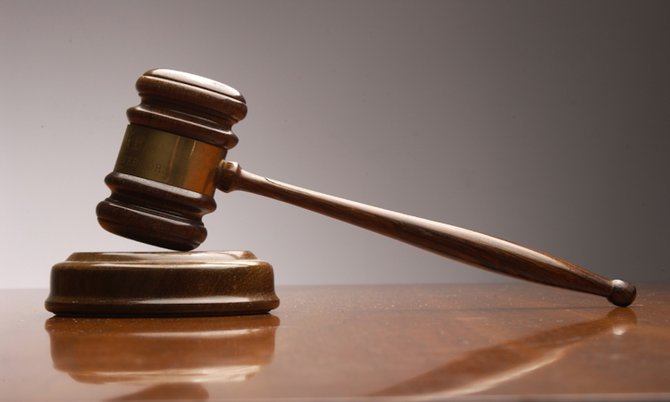 By LAMECH JOHNSON
Tribune Staff Reporter
ljohnson@tribunemedia.net
A SUPREME Court jury is expected to deliver a verdict today in the murder trial of a man accused of a fatal shooting in Masons Addition.
After Senior Justice Jon Isaacs summarises the evidence given throughout the two weeks of trial, he will excuse the jury to decide whether 26-year-old Tony Smith is guilty of killing Tristan Bartlett in February 2012.
Smith denies the murder charge in connection with the fatal shooting of Bartlett, who was in the driver's seat of a green Honda at the time.
His co-accused, 27-year-old Leroy Smith, who was represented by Michael Kemp, was acquitted of murder last Friday on the judge's direction to the jury after legal discussions that followed the conclusion of the Crown's case.
On Friday, the remaining defendant denied committing the murder and claimed that he had been with his girlfriend at the time of the alleged incident.
In yesterday's hearing, the court heard closing arguments to the jury from defence and Crown counsel.
Defence lawyer Murrio Ducille said the Crown's case was incredible and should not be believed, adding that the key prosecution witnesses were not reliable in their evidence.
He said that neither of the witnesses saw the shooting of Bartlett. He further said that the second witness, who claimed he heard his client from a distance admitting to the murder, was fabricating his evidence.
Mr Ducille said his client was not the shooter and that the police produced no physical evidence linking him to the shooting.
In response, prosecutor Darnell Dorsett said that while neither of the key witnesses saw the shooting, the first did see Tony Smith with a gun leaving the bar and the other heard Smith bragging about killing Barlett six days after the funeral.
The prosecutor said the accused planned to kill Bartlett from the moment he saw him in a bar.
She told the jury not to fall for the defendant's lies that he told in the witness box when giving his defence.