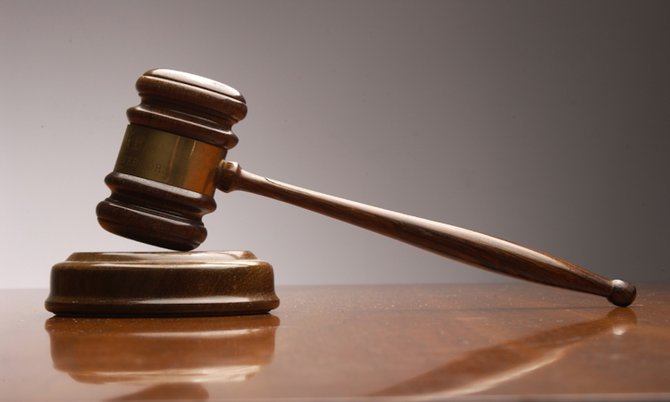 LAMECH JOHNSON
Tribune Staff Reporter
ljohnson@tribunemedia.net
TWO men were remanded to prison yesterday after being arraigned in connection with the murder of the Prime Minister's press secretary Latore Mackey, who was shot dead last Monday.
Kelvin Deveaux, 18, of Market Street, and Dereck Neily, 22, of Young Close, appeared before Chief Magistrate Joyann Ferguson-Pratt facing a charge each of conspiracy to commit armed robbery, attempted armed robbery and murder concerning the August 25 killing. It brought the total of murders in the country this year to 83.
Mackey, 37, was deputy director of Bahamas Information Services and owner of the Blue Reef Sports Bar and Lounge on West Bay Street. He was shot in the neck around 4:30am off Market Street.
Officers responded to reports of gunshots being heard in the White Road area and when police arrived on the scene, they discovered Mackey slumped over the wheel of his government-issued vehicle with a gunshot wound in his neck.
He crashed into a utility pole after being shot and was pronounced dead at the scene. A significant amount of money was also in the vehicle.
Yesterday, the pair were charged with murder under Section 291 (1B) of the Penal Code, Chapter 84. A charge under this section does not attract the death penalty.
According to amended law, Section 291 (1A) notes the death penalty can be applied if the offence of murder is committed in the process of committing a felony.
Deveaux and Neily were informed that they would not be allowed to enter a plea to the charge due to the nature of the offences.
They were further told that at their next Magistrate's Court appearance, on November 6, they would be served with a Voluntary Bill of Indictment that would forward the case to the Supreme Court.
It is at the higher court that the defendants will enter a plea and receive a trial date depending on how they plead to the offences. The chief magistrate remanded the pair to Her Majesty's Prison in the interim.
Neither accused had a lawyer yesterday.