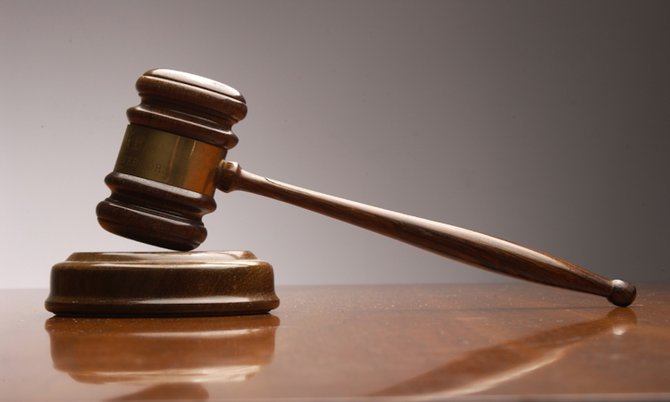 By LAMECH JOHNSON
Tribune Staff Reporter
ljohnson@tribunemedia.net
A VERDICT is expected Friday in the attempted murder trial of a man accused of intentionally shooting another man who was moving around his property during his early morning devotions.
The nine-member Supreme Court jury is expected to deliberate on whether Robert Gaitor intentionally shot Valentino Yestan around 5am on July 14, 2012.
Gaitor, 46, of Cowpen Road, denies the attempted murder charge concerning the near fatal shooting incident, claiming it was self defence.
Yesterday, prosecution and defence counsel made closing submissions.
Prosecutor Kristan Stubbs told the jurors that the accused wanted them to believe he was "in such imminent danger."
She said Mr Gaitor's tenants testified that the victim was known to their landlord because he frequented the property, being a close family-friend.
Keva Greenslade said she was sleeping early in the morning when she heard someone shouting her name and eventually went outside her apartment where she came across Yestan lying in apparent pain.
She also claimed to have seen her landlord going inside with his gun and leaving the scene before ambulance and police had arrived.
Laurie Greenslade said she asked Gaitor why he shot "Tino" and got the reply "cause he was in my yard".
The prosecutor further noted that the arresting officer in the case was present when Gaitor had to be contacted to return to the scene of the shooting.
The complainant, the prosecutor added, also said that he had known Mr Gaitor from serving him a drink at the bar and identified himself before he was shot.
"This story that the defendant is telling you was concocted," the prosecutor submitted.
Terrel Butler, in response to the Crown's case against her client, told the jury that the prosecution would have them believe "he deliberately went out and shot the complainant."
She said that her client was in a situation where he was in danger and had no choice but to use his shotgun because the object in the complainant's hand appeared to be a gun and he had refused to stop when asked to.
She said her client acted in self defence as the law allows in certain circumstances.
Ms Butler said her client denied ever having a conversation with Laurie Greenslade when the reported remarks were made.
She referred to Keva Greenslade's testimony that Yestan had never come to the premises at that hour in the morning and the only way to gain access to Mr Gaitor's property, after he had secured it, was to call ahead and then he would be allowed in by a tenant unlocking the front gate.
The lawyer said it seemed strange that the complainant, who claimed to be a frequent visitor, jumped the neighbour's fence to gain access to the property instead of calling ahead. She further questioned why the complainant went on his client's property at that hour of the morning.
Ms Butler also dismissed the complainant's claim that her client knew him on a first name or familiar basis. She said Yestan's statement to police that "the man shoot me" instead of directly naming her client was enough proof.
"And Mr Gaitor is a hard-working man who leaves his premises from 5:30am to go to work and doesn't return home until night," she added.
Deliberations are expected to begin before Justice Bernard Turner on Friday at 10am.