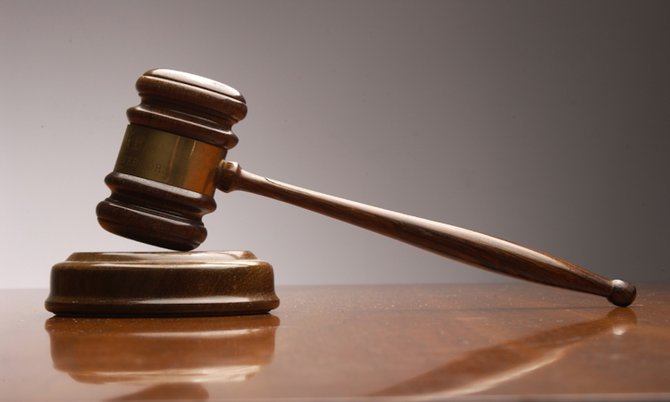 By LAMECH JOHNSON
Tribune Staff Reporter
ljohnson@tribunemedia.net
THREE fishermen must donate a combined $1,650 to a local charity after they pleaded guilty in Magistrates Court yesterday to being in possession of 40lbs of undersized crawfish.
The Persis Rogers Home for the Aged was named the recipients of Magistrate Saboula Swain's donation order that is separate from the combined $1,650 fine she levied against Esbon Cartwright, 53, and James Cartwright, 44 – both of Coral Harbour – and 32-year-old Kervens Thelsuma, of Rocky Pine Road.
The magistrate told the two Bahamians and Haitian national that the donation would have to be paid regardless of whether they paid their fines.
The fishermen were arraigned on the charge of "possession of crawfish tails whose measurement each of less than five and one half inches." The offence is in contravention to Regulation 18 of the Subsidiary Legislation Act, Chapter 244.
They owned up to having 176 undersized crawfish while at Flamingo Cay on September 3, when around 9:35am a team of defence force officers were in the area in the Ragged Island chain when they observed two vessels. The smaller of the two had three persons onboard who appeared to be crawfishing.
Officers boarded the larger vessel called "SkyBlue" and found standard size crawfish on board.
However, officers inspected and measured the catch onboard the smaller vessel and found that the 40lbs of crawfish were undersized based on law requirements.
The fishermen were taken into custody and escorted to the capital where they were charged at the Carmichael Road police station.
"Each of you tell me why I shouldn't impose a custodial sentence on you and place a conviction on your record?" the magistrate asked the three men.
Ebson Cartwright, captain of the "SkyBlue", said the day in question was the first time he had forgotten his measuring stick.
"We usually take a measuring stick. This is the first time, we forget it for some reason," he explained.
James Cartwright agreed with the captain's response and added that he was the sole provider for his son and mother, the latter who was assisting him in raising his son.
Thelsuma also said that this was the first occasion that they had forgotten to have the measuring stick.
Magistrate Swain fined the 53-year-old captain $650 with the alternative being six months in jail. She further ordered him to pay $650 to the local charity.
Both co-defendants were each fined $500 with the same alternative length of jail time. They too, were ordered to pay $500 each to the local charity.
The fishermen, who have no prior convictions or pending matters before the courts, faced up to a $3,000 fine and 12 months in prison.