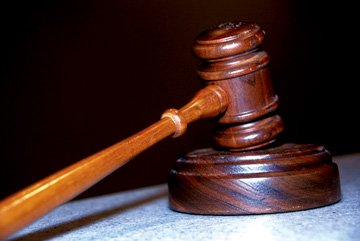 By LAMECH JOHNSON
Tribune Staff Reporter
ljohnson@tribunemedia.net
A MAN applying for bail ahead of his murder trial wants to probe a prosecutor's claim that he threatened her with death.
Tony Smith appeared before Justice Bernard Turner yesterday and his lawyer, Murrio Ducille, raised issue with the fact that an affidavit Crown prosecutor Darnell Dorsett filed in the Supreme Court was not being served to his office.
Mr Ducille informed the judge that he brought the issue to the attention of Senior Justice Jon Isaacs regarding the integrity of the claims, which he only found out about through reading Monday's edition of The Tribune.
Prosecutor Sandradee Gardiner, in response, noted that Ms Dorsett's affidavit was intended to be exhibited in a supplemental affidavit regarding the Crown's response to the application for bail.
She noted that there was a fear that the accused, if released from remand, would not only interfere with prosecutors, but also witnesses in the case.
She also noted that there was no unreasonable delay in the case and that trial was scheduled within the three-year limit set out by the court.
However, the defence lawyer said it was "very disturbing" and "tantamount" to prejudicing his client's constitutional right to a fair trial by jury.
Justice Turner asked the lawyer if he found it "peculiar" that his office was the only legal entity in the matter to have not received the affidavit which was filed on September 12.
Mr Ducille said he not only found it "peculiar", but asked the court for leave to cross-examine Ms Dorsett in addition to other witnesses mentioned in the affidavit as having been present when the allegations were brought to light.
Justice Turner, however, said he did not want to hear and consider arguments for the request until the adjourned date for the bail hearing.
Smith, aka Jamal Penn, is scheduled to stand trial before Justice Turner in January 2015 in connection with the murder of Eugene Stuart, which happened on March 2, 2012.
In yesterday's proceedings, prior to making the request, Mr Ducille submitted that his client was a fit candidate for bail.
The lawyer noted that his client's co-accused, Leroy Smith, is also on bail and has a presumption of innocence. The trial is the applicant's only pending matter before the court.
He added that his client intends to relocate to Grand Bahama where he has landed a job.
Mr Ducille also noted that his client was not a flight risk and had been in custody since March 2012.
Justice Turner adjourned the bail hearing to September 23.