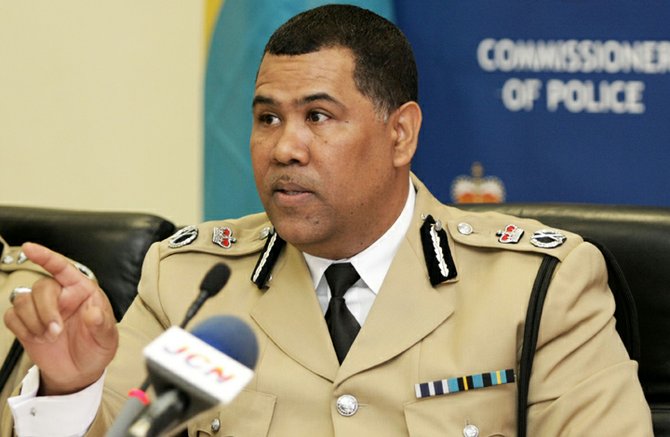 By RASHAD ROLLE
Tribune Staff Reporter
rrolle@tribunemedia.net
POLICE Commissioner Ellison Greenslade has said that efforts are being made to minimise possible visa fraud in local and foreign jurisdictions in view of a suspected scandal involving the Bahamian embassy in Haiti.
However, he did not detail the actions taken to prevent fraud as officials remain tight-lipped about their ongoing investigation into the suspected scandal. It is said to involve the possible fraudulent issuance of thousands of Bahamian entry visas to Haitian nationals between late last year and early this year.
Mr Greenslade's comments, nonetheless, mark the first time since concerns were raised about the matter in March that an official has confirmed the investigation involves Haitians and the Bahamian embassy in Haiti.
"I'm not able to speak for the Minister of Foreign Affairs or the administration of foreign affairs but I believe it is fair to tell you, based on what I know about good governance, that since those breaches, improvements have been made locally and certainly in that foreign jurisdiction to minimise or certainly to reduce occurrences of anything that was perceived to have happened," he said during a visit last week to Bimini.
"I don't have any updates today on (the investigations) except to say that is a matter in the public domain. The public is aware that something happened and that we in fact have an open case file on it. We've done quite a bit of work. We have spoken to those in authority in that arena in foreign affairs and we've done work both locally and internationally but we're not yet at the point of conclusion to determine that we are charging someone."
The scale of the alleged scandal remains unconfirmed, but concerns became public in March after reports surfaced that as much as $1,000 was being charged to Haitians for some entry visas.
The Foreign Affairs and Immigration Minister has not spoken publicly on the matter. FNM Chairman Darron Cash, nonetheless, urged government officials in March to keep "all stakeholders in the loop" given the seriousness of the claims and the damage they could have on the country's image and reputation if proven true.