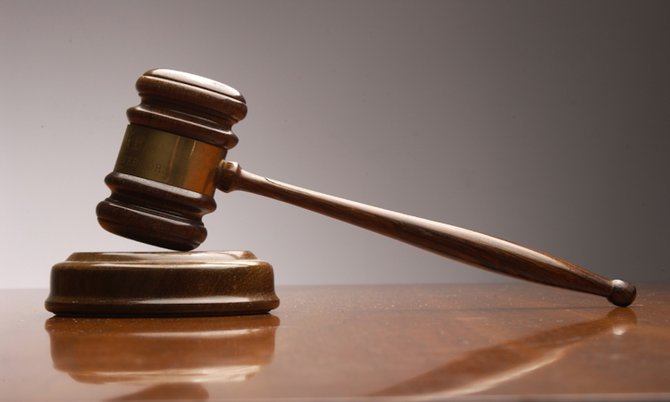 By LAMECH JOHNSON
Tribune Staff Reporter
ljohnson@tribunemedia.net
CROWN prosecutors have challenged a magistrate's jurisdiction to impose an 18-month sentence on a Canadian pilot who was initially given four years in prison for his involvement in a $1m drug plot.
Ambrose Armbrister yesterday argued in the Court of Appeal that a resentencing hearing for 24-year-old Michael Webster in October should have occurred in the Supreme Court or the Court of Appeal, notwithstanding a landmark ruling on the unconstitutionality of mandatory minimum sentences for possession of dangerous drugs with intent to supply.
Webster of Quebec, Canada, pleaded guilty to eight drug related charges concerning the seizure of 149 pounds of marijuana, 17.4 pounds of ecstasy pills and 2.6 pounds of Hashish oil on June 19, 2014.
He initially faced three counts each of possession of dangerous drugs with intent to supply, conspiracy to possess dangerous drugs with intent to supply, conspiracy to import dangerous drugs and importation of dangerous drugs.
However, one of each count was withdrawn concerning the Hashish oil.
Magistrate Andrew Forbes, on July 28, 2014, sentenced Webster to two years imprisonment on the conspiracy charges and the previously lawful mandatory minimum of four years for the other charges.
The sentences were to take effect from April 10, the day in which Webster was taken into police custody.
Six weeks after that ruling, then-Senior Justice Jon Isaacs of the Supreme Court handed down a ruling in the constitutional motion of Barrington Robinson where he declared that the mandatory minimum sentence for possession of dangerous drugs with intent to supply was unconstitutional.
Webster appeared before the magistrate a month later seeking to be resentenced in view of the ruling.
Mr Armbriser, yesterday, contended that magistrates do not have jurisdiction in constitutional matters and as a result, Webster should have filed documents to the Supreme Court seeking for the matter to be resolved or to file an appeal of the four year sentence to the Court of Appeal.
Murrio Ducille, who represents Webster, argued that the resentencing hearing in Magistrates Court was supported by the London-based Privy Council case of Larry Raymond Jones where it struck down the mandatory death penalty and remitted the matter back to the sentencing court.
In this case, Mr Ducille noted, the sentencing court for drugs was the Magistrate's Court.
Mr Ducille argued that if the appellate court did not agree to accept this argument, then his client should be allowed to be heard on the severity of the four-year sentence initially imposed.
The hearing on these submissions will take place today.
Justices Anita Allen, Abdulai Conteh and Neville Adderley are presiding over the matter.